It seems that seals don't last forever. My Monarch is a 98 model but the Spartan chassis was built in 4/95.
Last year a rear axle seal failed. We replaced the seals and rear brakes. This year a front axle seal began leaking. Replaced those seals and brakes. Last summer I replaced the fuel pump because a seal had failed and it was leaking fuel. Last week I had the cooling fan motor replaced because it was leaking at the shaft seal.
The engine had been losing small amounts of coolant for a while. I never saw a leak. In the past I have traced phantom coolant leaks to water pump seals. Sure enough, the last time I ran it the water pump was leaking. Time to change that too.
The Cummins 8.3 water pump is really easy to change. Easy access, you will need only 3/8 drive and 1/2 socket (actually 13mm but 1/2 fits nice and snug) The slowest parts were waiting for the coolant to drain and cleaning the engine block surface!
Remove the belt (just use 3/8 drive in the square hole in the tensioner to relax it and slip the belt off.) Then only 3 bolts.
The back side of the pump and adjacent block surface are fairly corroded. I used a scraper and sandpaper to clean the block, then painted the area. The bolt holes were corroded so I chased them out with a tap. (Metric 8mm x 1.25)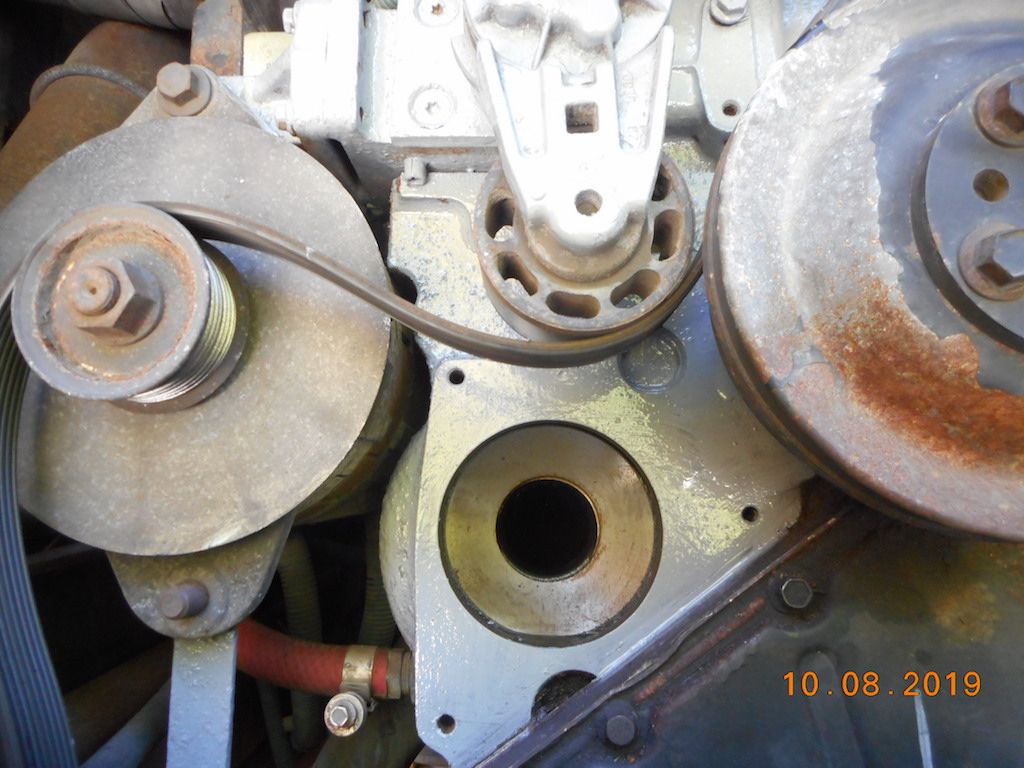 There is an o-ring that seals the pump to the block. Install the o-ring on the pump, then bolt the new pump in place. Remount the belt and you are ready to fill and run. As you can see, the pump part # is 181811.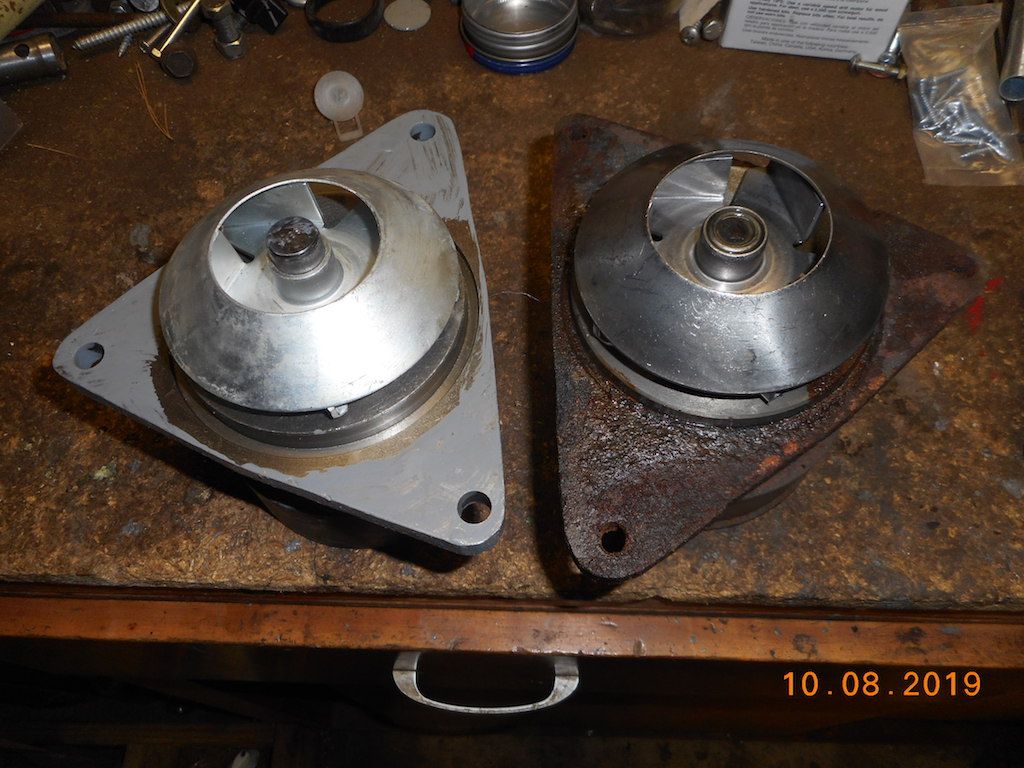 Have Barth, will travel



9708-M0037-37MM-01
"98" Monarch 37
Spartan MM, 6 spd Allison
Cummins 8.3 300 hp