I recently found out the hard way that camshafts and distributor gear materials have changed over the years.
The older flat tappet camshafts were made from iron and were matched with iron distributor gears. This was standard from the 60's to the 90's.
In the late 80's to early 90's the auto makers switched to roller cams which are made from steel. These camshafts are not compatible with the old iron gears. You must use a hardened steel (melonized) distributor gear. (Melonizing is a fancy term for a proprietary hot salt nitriding process)
I was not aware of this and paid the price. Sat on side of the road 24 hrs waiting for replacement distributor drive gear, one of very few parts I did not have in my spares.

Steve G linked an article on this subject. They list 3 different cam materials and 4 types of gears! A good discussion, however, the GM melonized gear (#19052845) they recommend does not fit the .491 OEM distributor shaft, it has a smaller inside diameter.
http://www.onedirt.com/news/it...-gear-compatibility/
The correct GM melonized gear is part #10456413 Can you find the iron gear?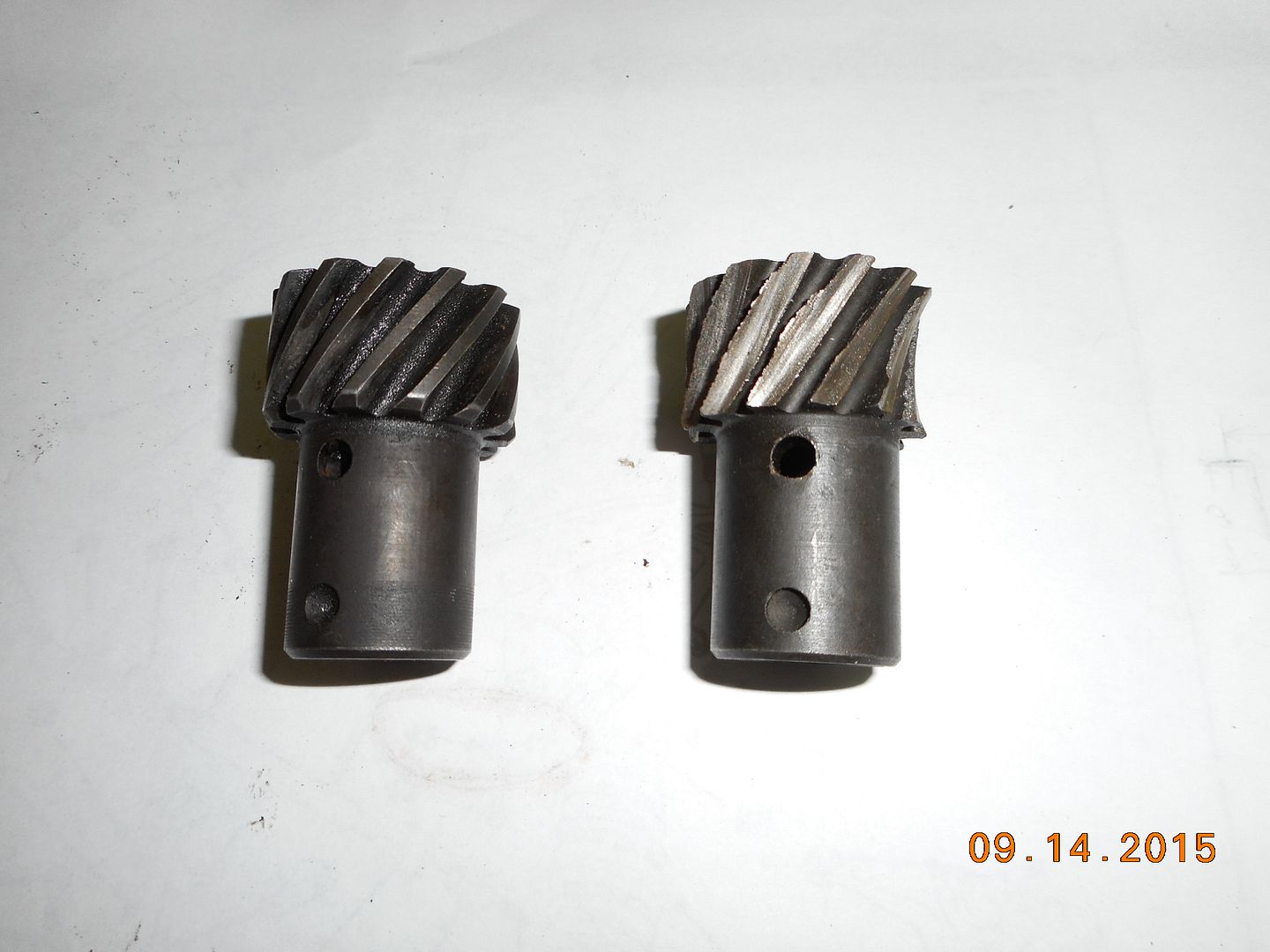 Another example of what you don't know can hurt you. When I replaced my 454 with a factory GM crate 454HO there was a recommended distributor but no mention of the need to have the later style gear, even though the engine is specifically designed to replace early pre-emission engines which all had iron gear distributors.
The crate engine has camshaft #24502611. If you go to the GM parts website (and others like JEGS, etc) they warn that you must use gear 10456413, but not in the factory "Installation instructions" that came with the engine!
Meanwhile, I replaced the gear on the distributor with the proper gear and I will monitor for gear wear. Hopefully the camshaft gear is not too worn. Also, I posted a warning in the 454HO engine swap thread to check which gear you're using.


9708-M0037-37MM-01
"98" Monarch 37
Spartan MM, 6 spd Allison
Cummins 8.3 300 hp