I disassembled the gas valve, cleaned the valve seats and it works fine now.
On my way home in April we noticed a burnt electrical odor after we parked and hooked up utilities. Noticed it once before but could not locate it.
I found fried connections on the inside 110V wiring for the heater element. A simple system, it has a heater element and two thermostats in series with the power switch. The thermostats are very similar to the external ones used for the gas system. (One for the working temp and one for overtemp protection.) Evidently the push on connections to the stats get corroded over time, heat up and melt the wires.
Since the thermostat spades were fried I replaced both stats, connectors and the wires. The 110V thermostat kit comes with both stats. (Atwood kit #91873, $13.99 from AdventureRV.net)
Easy to replace, new wires and terminals, good to go. (The red wire was the replacement for the fried one.)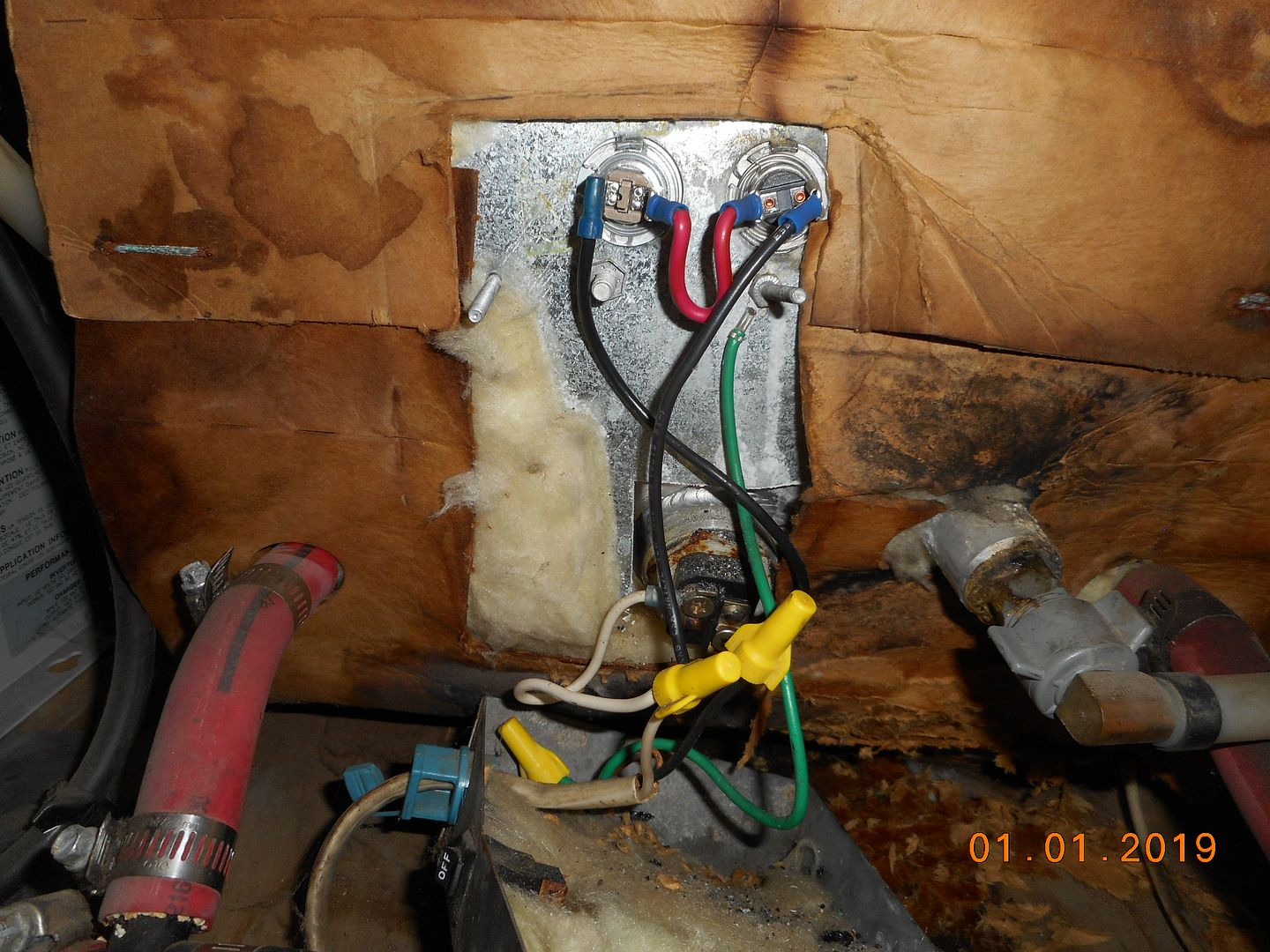 It appears the thermostat kits for gas and electric are different, although they are physically the same. One thing for sure, they carry different current. The 12V ones run the circuit board and gas valve, maybe 1 amp or so. The 110V ones run the heater element, around 15 amps. Both the working stats are labelled 60C 15A 125VAC. The overtemp for the electric is different, it has a pop-out reset switch, no temp or load label.
I had forgotten to post this here until today. It appears this problem may be more common than I thought. Jim Roller's Monarch had the same problem, no electric heat. As soon as we uncovered the connections it was obvious they were fried in the same way. We ordered another set of stats and replaced the connections. The photos are actually from Jim's heater. (The input water line fitting had a slight leak, tightened that too.)
If you have a Atwood heater with 110V option, I would recommend inspecting the 110V connections to the thermostats.


9708-M0037-37MM-01
"98" Monarch 37
Spartan MM, 6 spd Allison
Cummins 8.3 300 hp