My coach has a 10 gallon water heater. The electric element works well but the LP gas function quit recently. I have collected some parts to do an overhaul.
Inspection reveals 20 year old wiring, corrosion in general. In order for the gas valve to open, the ignitor must fire, and the circuit must be complete through both thermostats and the inline thermal cutoff. One thermostat controls the working temperature the other is a high temp cutoff. Both sense the water temp in the tank. The inline cutoff protects against flames around the controls.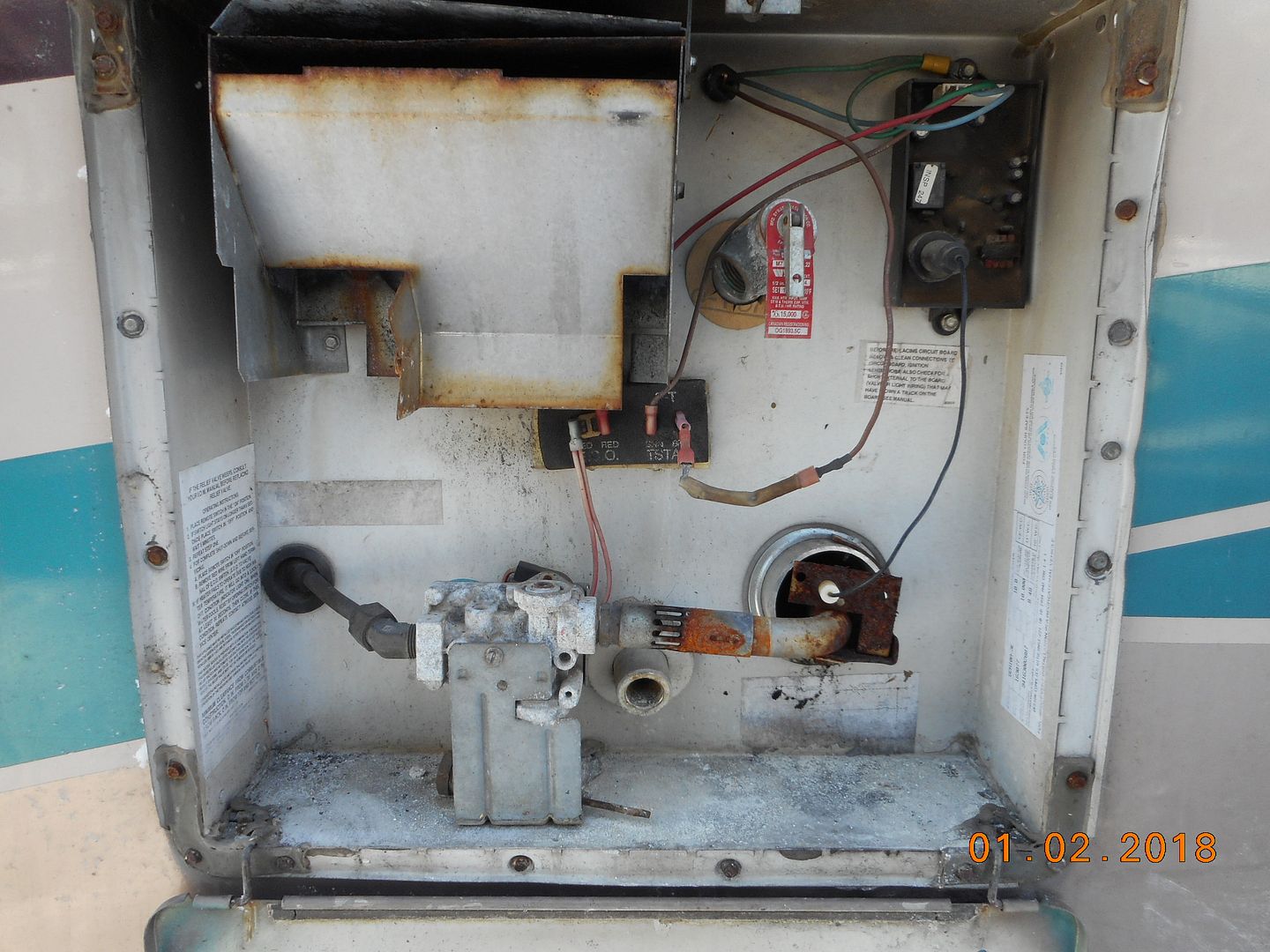 The burner and spark probe ignitor are badly rusted, beyond cleaning in my opinion.
The two thermostats have corroded connections as well as the inline thermal cutoff. I'm pretty sure the connectors would break off the thermostats if I tried to remove them. Replacements are cheap.
Parts are easy to find, reasonably priced, and widely available. Except for the burner, the parts are interchangeable with the 6 gallon units.
Burner and spark probe: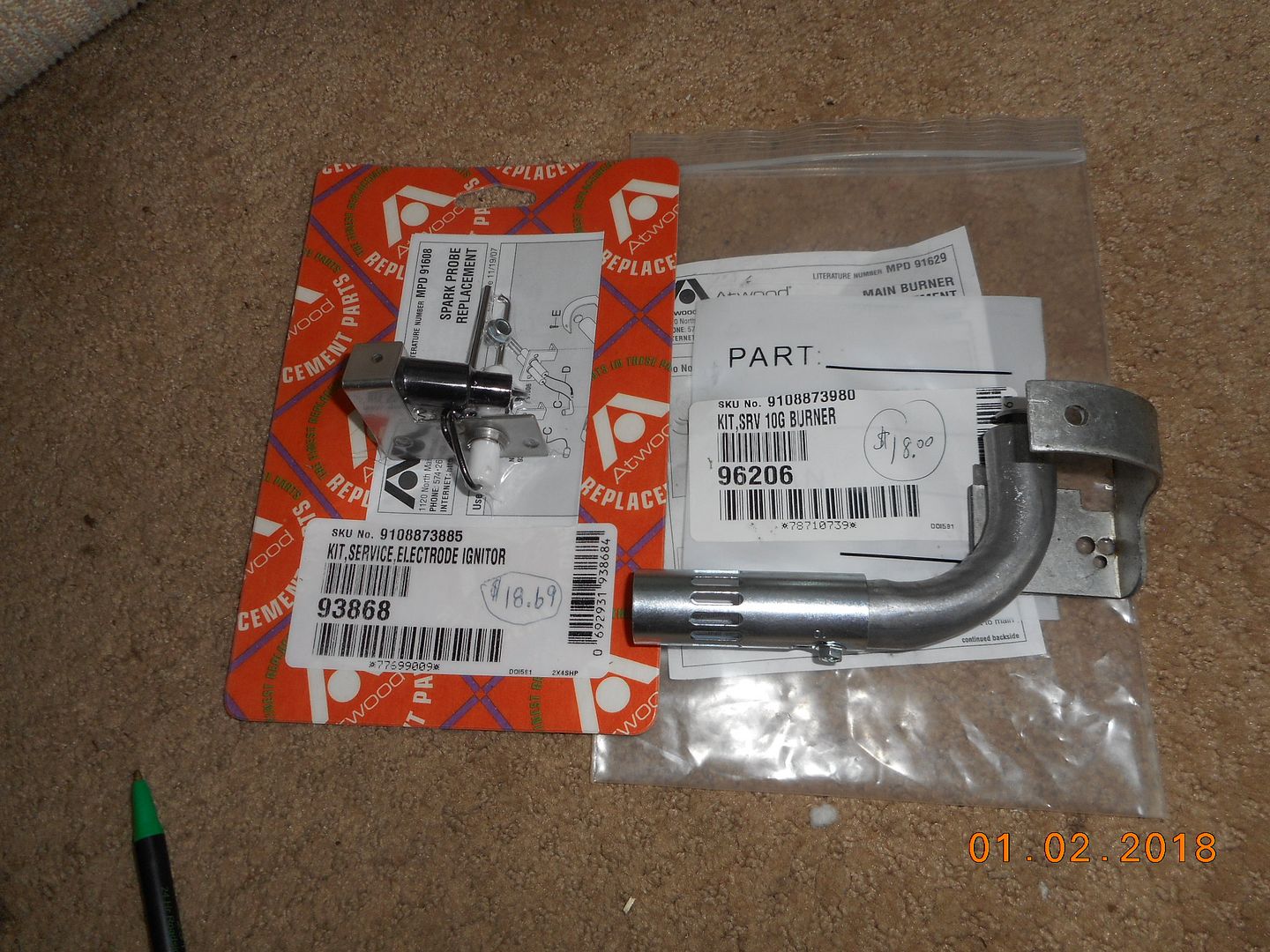 Thermal cutoff and thermostats:
When the weather warms up I'll show the installations. (Actually this is the warmest day in 2 weeks, 18 degrees...) This will leave only the main gas valve and the ignitor PCB unchanged. Should run for a long time again, not bad for about $60.


9708-M0037-37MM-01
"98" Monarch 37
Spartan MM, 6 spd Allison
Cummins 8.3 300 hp