quote:

Originally posted by Doug Smiley:
Which should/would be the better replacement?
What coach are you repowering? Yours? What is it?
Now would be a good time to mention the merits of the regular practice of listing the coach in the signature line of a post, along with pet pictures, or whatever.
(perhaps I should just let it go at that, but below are some general ramblings)
quote:

What criterion should one have to decide?
For me, it would depend on the weight. When I repowered my coach in 01, I had to choose between a Duramax and a HT502. Both had a little over 500 ft lbs of torque. The 502 had 325 hp at 2800, which is where I drive when not in overdrive. It also appeared that the Duramax would require either a higher engine mounting position or mods to the crossmember for pan clearance. This was confirmed by a Workhorse engineer, who told me that they were exploring that, but there weren't enough engines available due to demand.
I don't have the 5.9 numbers memorized, as it varies widely with version, but the few Breakaways I considered purchasing seemed too underpowered for me to tow a heavy ski boat or 4WD up hills. The later, computerized 5.9s that Dodge uses are pretty decent, though. The later Duramax models also have more power and torque, too.
Now, as far as weight, if I had a much heavier coach, a gasser would not have enough torque. If my coach and its load were lighter, a 454 or 468 or stroker would do the trick. A stroked and cammed 468 is a torquey sonofagun. If a donor vehicle is available, a 454/4L80E combination is nice, and can save a little gas and give better high altitude performance.
quote:

Would the transmission be factored into this??
Not only transmission, but rear end ratio, as well. My preference is the 502 with a built TH400/Gear Vendors. However, the 8.1 with the Allison is a great package because of the locking torque converter. I am not sure exactly what the mileage gains on a MH are, but I really like the idea. The massive torque of my 502 really cooks the converter up hills, requiring heroic cooling efforts by me. The 502/TH400 has the advantage of being way more easily maintained by any competent GM guy, while the 8.1/Allison requires specialized knowledge and testing capabilities, owing to the massive computerization.
I believe the 502 provides a little more useful power over the driving band, as well, but don't have the figures memorized.
The 502 has a bore distortion problem common to Siamese blocks that results in a little more oil consumption. The 502 in my boat has aluminum heads and really good cooling, so the problem was unknown to me when I put the 502 in, or I would have done a torque plate rebore first. And the steel roller cam requires that the
melonized
distributor drive gear be replaced now and then, but neither is a deal breaker. Supposedly, a composition gear is longer lasting. I will put one in next time, I think.
I am very happy with the 502/TH400/GV, but if I were facing the 2001 repower today, and had a reasonably priced donor vehicle available, the Duramax would tempt me. I could get in there with a plasma cutter and make the crossmember clear the sump, for sure. That would also be a good opportunity to put in a later wide track crossmember and front suspension, which would help handling. There are mods available that would give the Duramax a power advantage. too.
None of this would be cost effective, but, Heck, it's a hobby!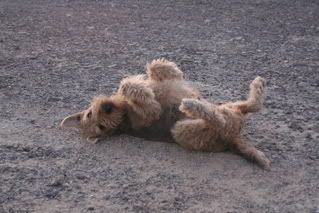 .

84 30T PeeThirty-Something, 502 powered