Things have been slow in the Tech Talk Forum lately!

On the way back from Florida it was 18 degrees and when I tried to start the coach there was no power at the key switch.
The Spartan chassis wiring routes all chassis power through a master switch located near the batteries in the rear. From that switch the power cables go to the front and rear power panels. Each of these panels has two copper buss strips to supply power to the individual circuit breakers. One of the strips is directly connected to the battery feed. The other strip gets its power through a master relay which is controlled by the key switch.
When the key switch is turned on, the switch feeds power to the master relays, which route power to the strips to operate all the running circuits. If the relays fail to make, there is no power to the circuits.
When I could not get power from the key switch, I tried the headlights. They worked, so I knew there was power to the front panel. I left the switch on, went to the panel, banged on the relay and the dash lights flashed. Aha! Apparently the relay would not work that cold.
For the time being, I connected all the power wires on the relay together and everything worked. At the end of the day I shut all the power off with the master in the rear.
With the warmer weather today (34 degrees!) I replaced the relay. The original relay has axial, rather than radial, connections, like these: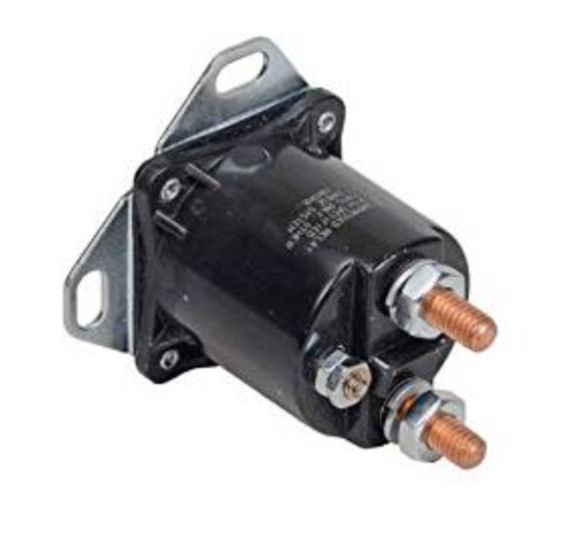 I already had a couple of heavy 85A constant duty relays around. Slightly different than the original but fit in well.
Cole-Hersee 24059BP (widely available, under $20)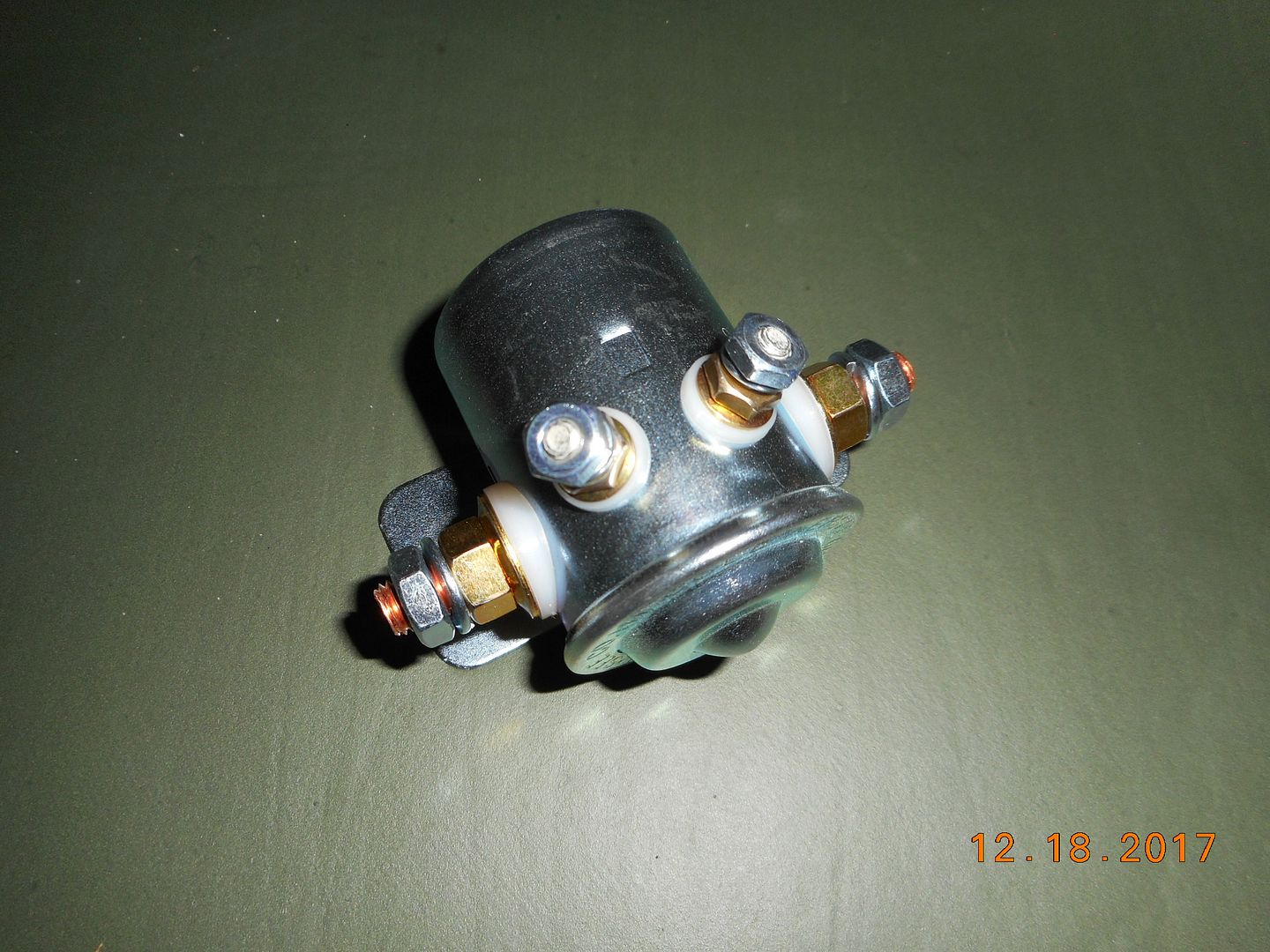 I shut off the main switch, removed the old relay and bolted in the new one. You can see where the power feeds in from the lower right. (One of those wires is the battery connection to the generator) The lower copper strip is the one which is on all the time.
When the key switch turns on, the relay closes and the power is routed to the upper copper strip. The terminal strips at the top feed the wires going out to chassis lights, etc.
When the relay failed, I just connected all the wires together on the bottom stud so both strips were powered up.
Here is the rear power panel. Circuit breakers at the top, 3 live and 4 switched through the master relay. Immediate left is the Main Power switch. Just to the right, terminals pointing up, is the rear master relay.
I will replace that relay on the rear panel soon. Looks crusty.



9708-M0037-37MM-01
"98" Monarch 37
Spartan MM, 6 spd Allison
Cummins 8.3 300 hp