I stood the rad up on end like it would be in your coach.
Front has fill neck on driver side 1 1/4"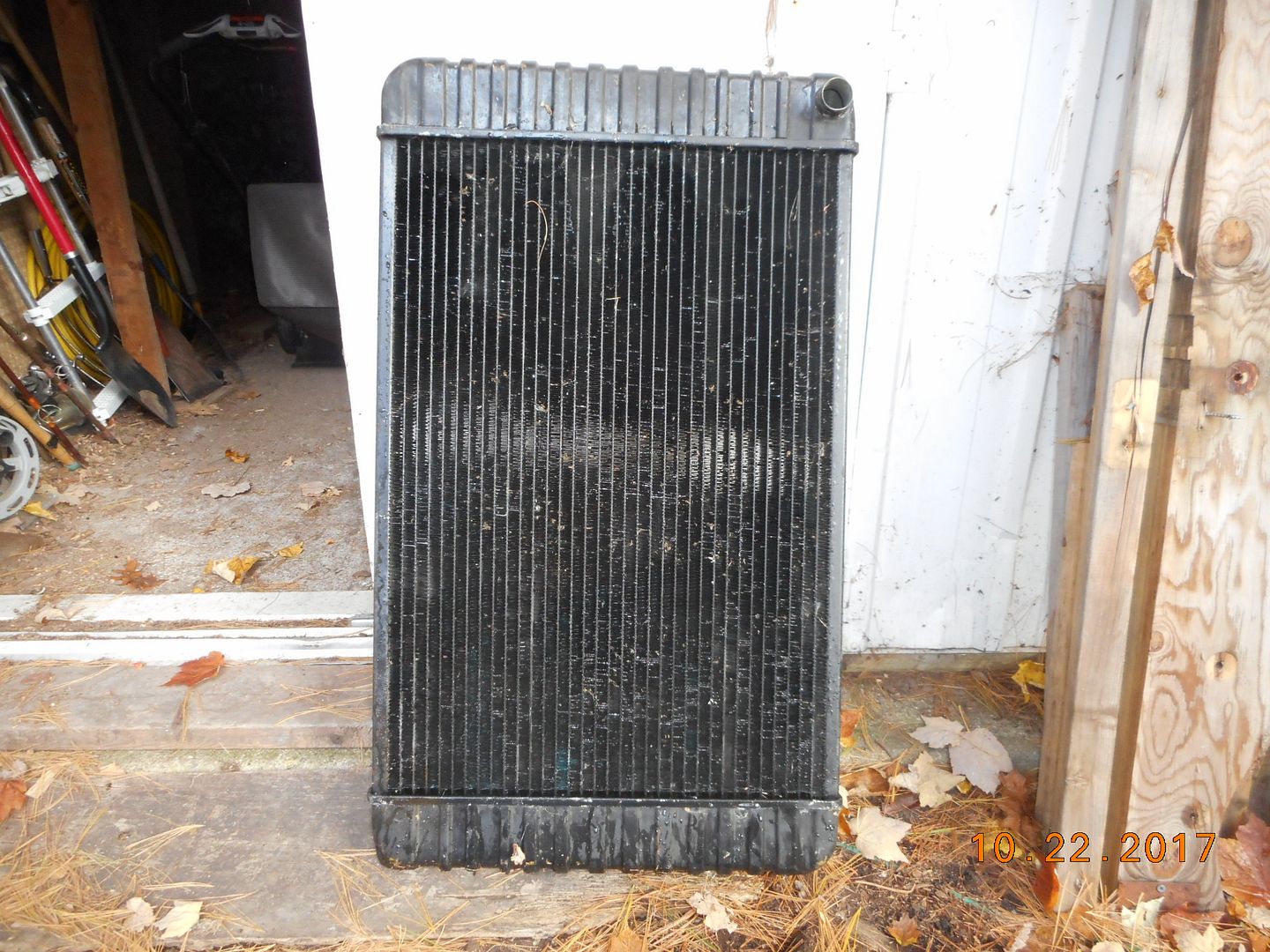 Back side has on top: 3/4" heater return barb, oil cooler ports, 1 1/2" hose barb
on bottom: 1 1/4" hose barb, 1/2 plug, ATF cooler ports, drain valve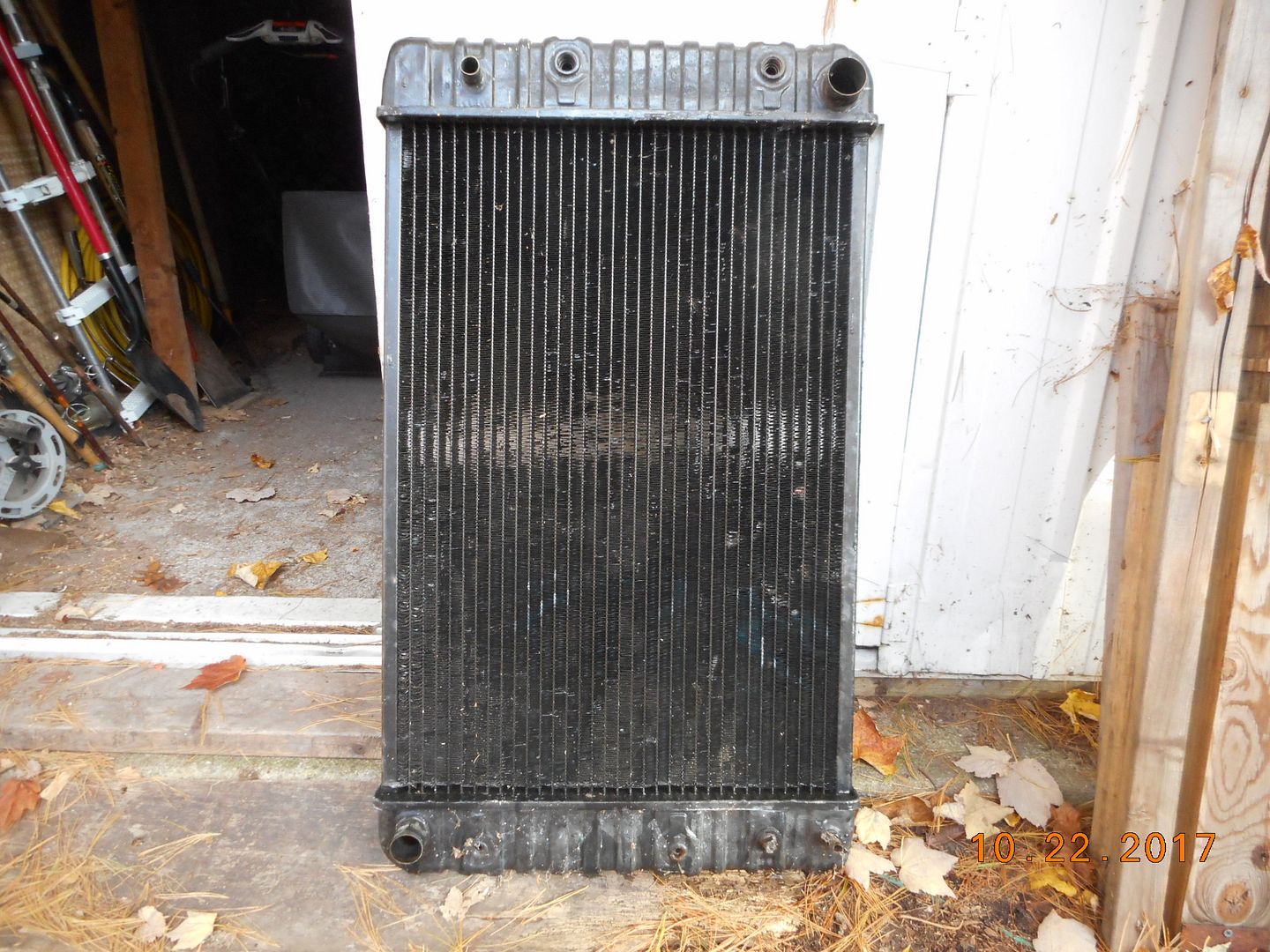 The lower corner by the drain valve is where the leak was. I was not using either cooler. I fugured the rad had enough to do to keep the engine cool, let alone the trans and oil. I have separate coolers on my coach.
The hose barbs may be an issue. Mine had the 1 1/2 hose to the pump on lower right side, with the 1 1/4 hose to the manifold on the left. By rotating they may be the wrong size and on the wrong side?


9708-M0037-37MM-01
"98" Monarch 37
Spartan MM, 6 spd Allison
Cummins 8.3 300 hp