Looking at the number of 12V lights and devices in the coach, I've always felt that in spite of the price and reputation of the Barth, the 12V system is marginal in some ways.
1) The wiring and devices are good quality but the 2 coach batteries seem minimal (size 27 deep cycle) With the existing incandescent lights (several have 3 bulbs in them) TV, pumps, etc the batteries won't last long when dry camping. I prefer to avoid the generator if I can...
2) The stock GM alternator is rated only 60 amps. I always felt that 100 amp would be the minimum for an RV. If you are running the headlights (about 10 amps) and all the clearance lights,etc (another 12 amps or so) you are using a third of your output for lights alone...
Upgrades to more batteries and larger alternator are possible but as my old Finnish fisherman friend said… "the secret to life is not to make more but to need less.." simplify!
I decided to put the Barth on an electrical diet. Reducing loads while running leaves more for charging the batteries. Reducing loads while parked means batteries last longer. Incandescent bulbs seemed a logical starting place. I got these LED types from
www.superbrightleds.com
I replaced 24 clearance light bulbs with LED types. (9 red, 15 amber)
old: GE 194 bulb 25 lumens ( 0.333 A each ) = 8.0 amp total
new: WLED-xHP5 40 lumens 5 LED 360 degree (~0.040 A each) = 1.0 amp total
NET REDUCTION = 7.0 AMPS

I replaced the 4 tail light bulbs with LED types. The Barth sockets require 90 degree angle bulbs.
old: GE1157 27W/8W (8W parking light = 0.75 A each) = 3.0 amp total
new: 1157-R2W-ARA (2W = 0.135 A each) = 0.54 amp total
NET REDUCTION = 2.45 AMPS

These changes reduced the total clearance/running load from 12.5 amps to 3.0 amps! About 9.5 more amps of previously unavailable power now.
These lights are also brighter than the originals. (The clearance lights required the 360 degree type to fully illuminate the light housing, narrower styles looked too pinpoint, less bright.) The headlight switch is carrying less load, should last longer, too.
I continued inside:
The overhead lights got hot enough to melt the plastic diffusers and burn you.
old: the ceiling lights had 2 or 3 bulbs in them, GE 1141 (18W = 1.5 A each) = up to 4.5 amps total
new: T5-8W Fluorescent (2 tubes) 16W for 1.5 amp total
(I used generic RV lights, took the insides out and mounted them inside the Barth ceiling fixture) Much brighter!
NET REDUCTION = 1.5-3.0 AMPS/FIXTURE
old spot/reading lights: 11391F (34W = 2.8 amps each) REALLY GOT HOT!
6 new reading lights: BA155-WLX1 warm white (1.3W = 0.110 amp each) way cool now...
NET REDUCTION = 2.69 AMPS/LIGHT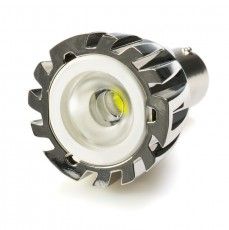 The 2 overhead lights in the cockpit area we replaced with wide angle red LED types for background illumination.
new: 1156-R19-WV 19 LED 100 degree (0.093A each)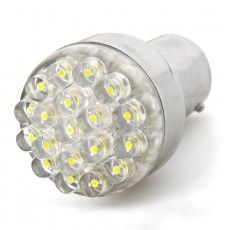 I have also used a few low power type 194 replacements for the instrument panel lights:
new: WLED-x4-90 4 LED 7 lumens (0.029 A each)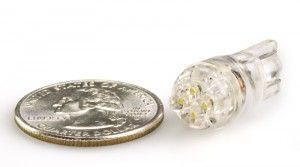 So far, these have resulted in a drastic reduction in all lighting loads. It's like getting a bigger alternator and an extra battery. I have more power available for charging and running accessories while underway, and my lighting demands while parked are about 20 % of what they were before. (Translation: batteries will last 5 times longer!)

Besides, they look cool



9708-M0037-37MM-01
"98" Monarch 37
Spartan MM, 6 spd Allison
Cummins 8.3 300 hp