Now that I'm at the Ohio Key Sunshine Resort and Barth spa, I started on my projects.
Mag-Hytec makes nice cast aluminum differential covers. They have increased fluid capacity, a magnetic drain plug, and a dip stick (also magnetic) The extra capacity is due to larger internal volume and higher fluid level.
I decided to replace my cover while in the process of inspecting the gears and replacing the fluid.
Chevrolet used several axles on their chassis. I found this chart helpful:
http://www.nationwideparts.com/differentials.htm
The covers are available from the factory but I got one cheaper from an Amazon link.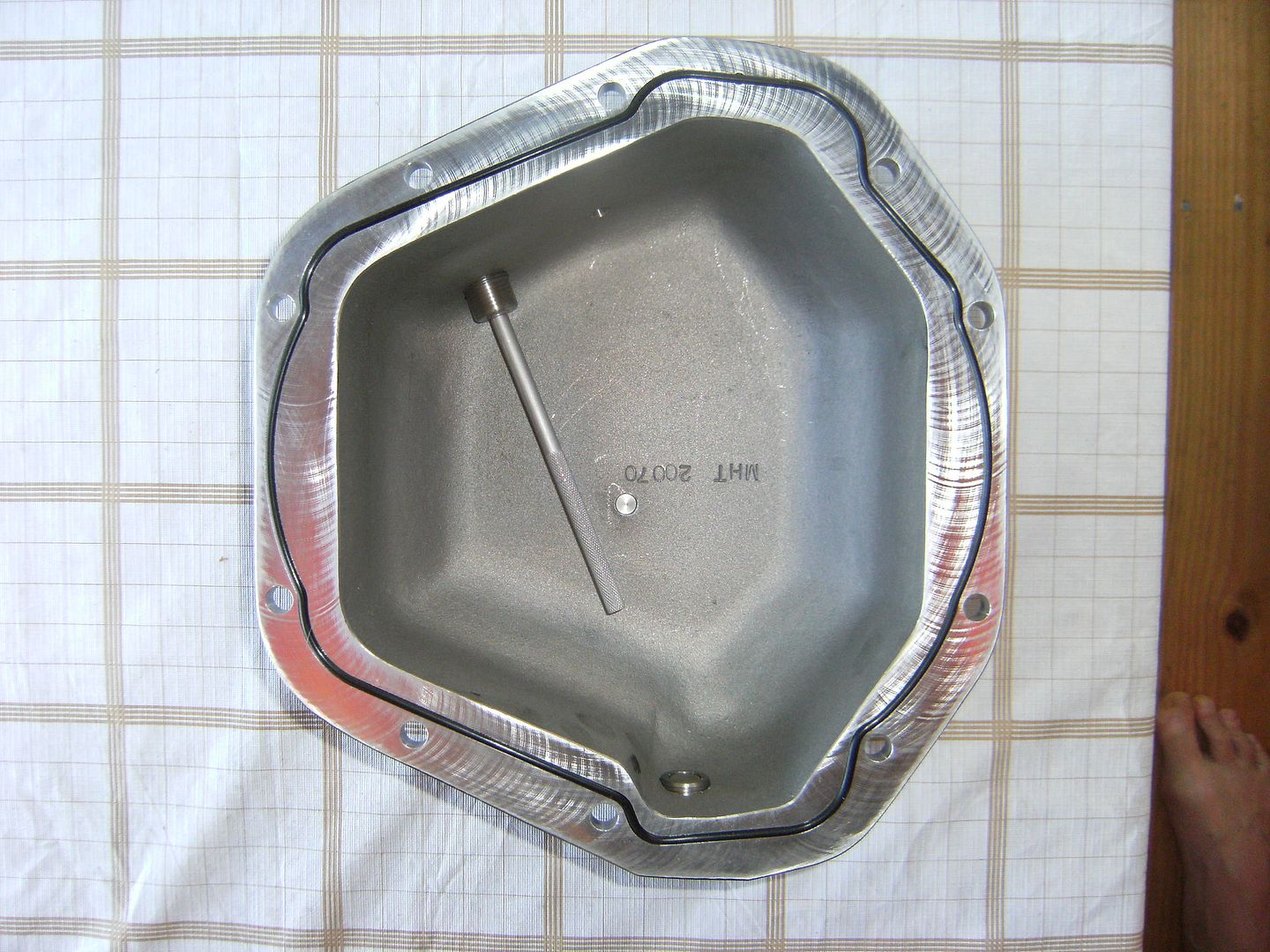 My axle is a Dana 70 with 4.56 to 1 ratio (axle tag on 7'oclock bolt)
Gears look good, clean the case and mating surface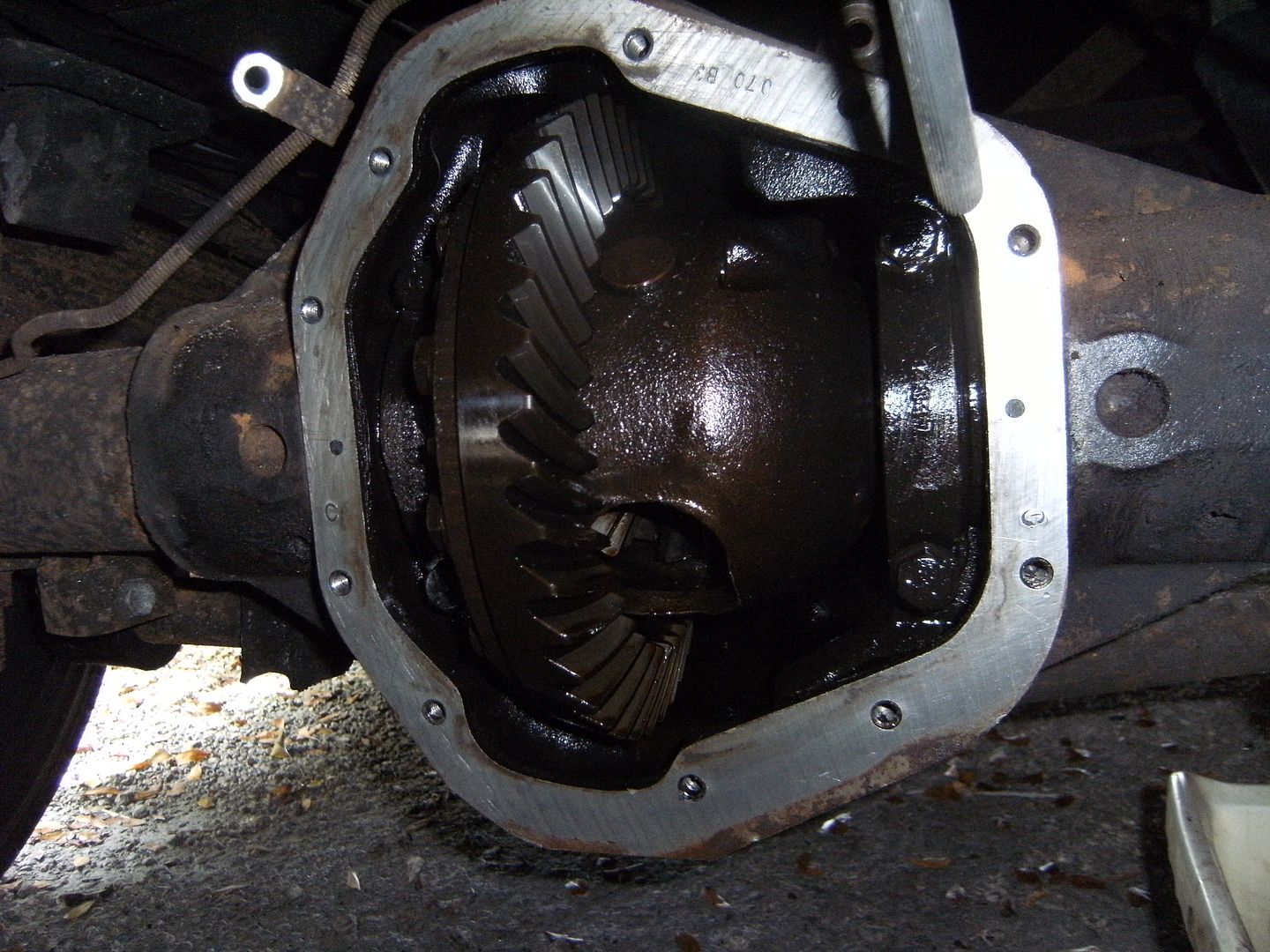 Install cover and fill. Love that dip stick!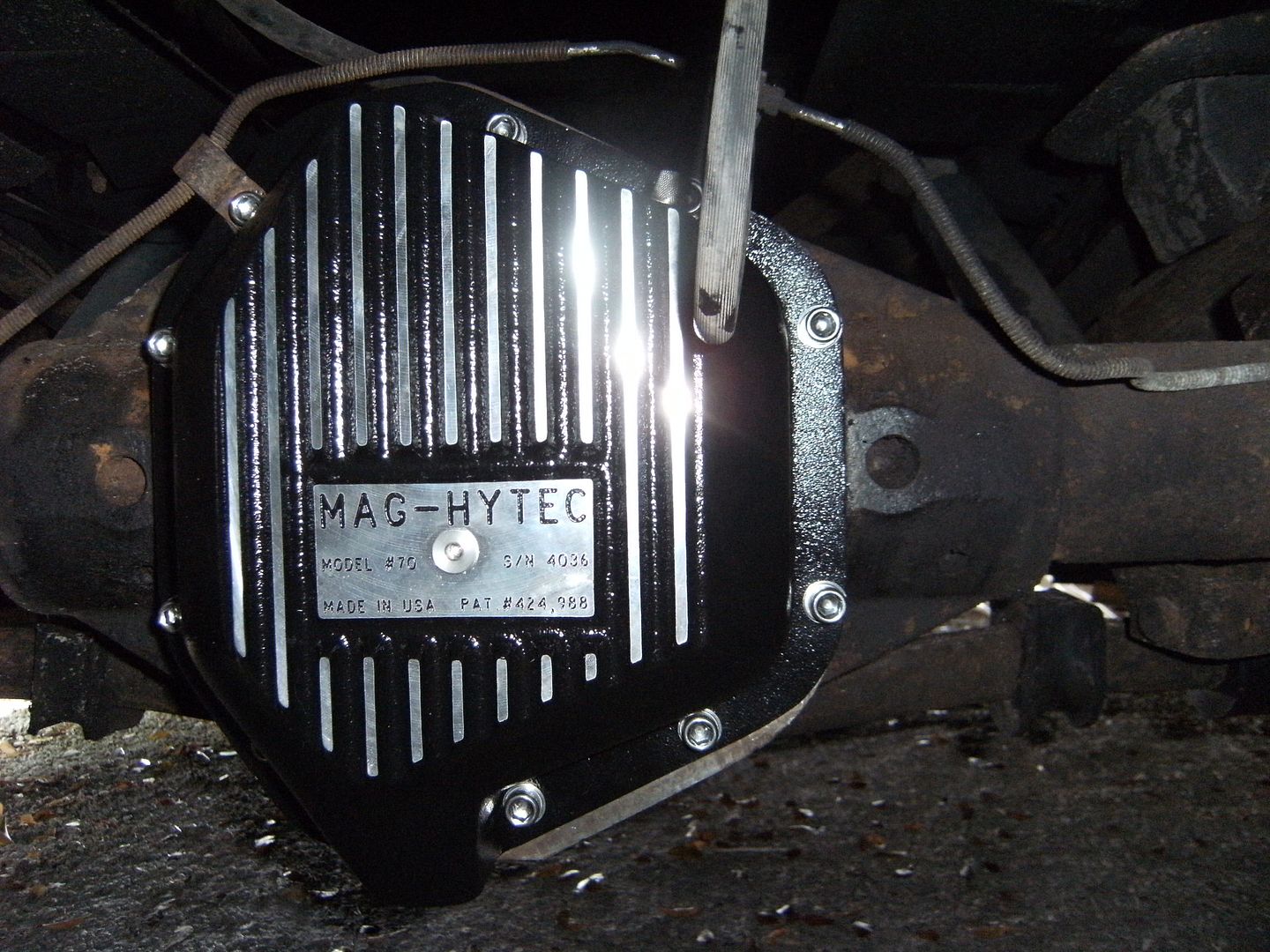 Capacity is almost 2 qts greater and fluid flows in axle tubes as well as the center differential.


9708-M0037-37MM-01
"98" Monarch 37
Spartan MM, 6 spd Allison
Cummins 8.3 300 hp