Getting closer to the exchange. I unbolted the front u-joint and the center bearing. I tied the driveshaft off to one side.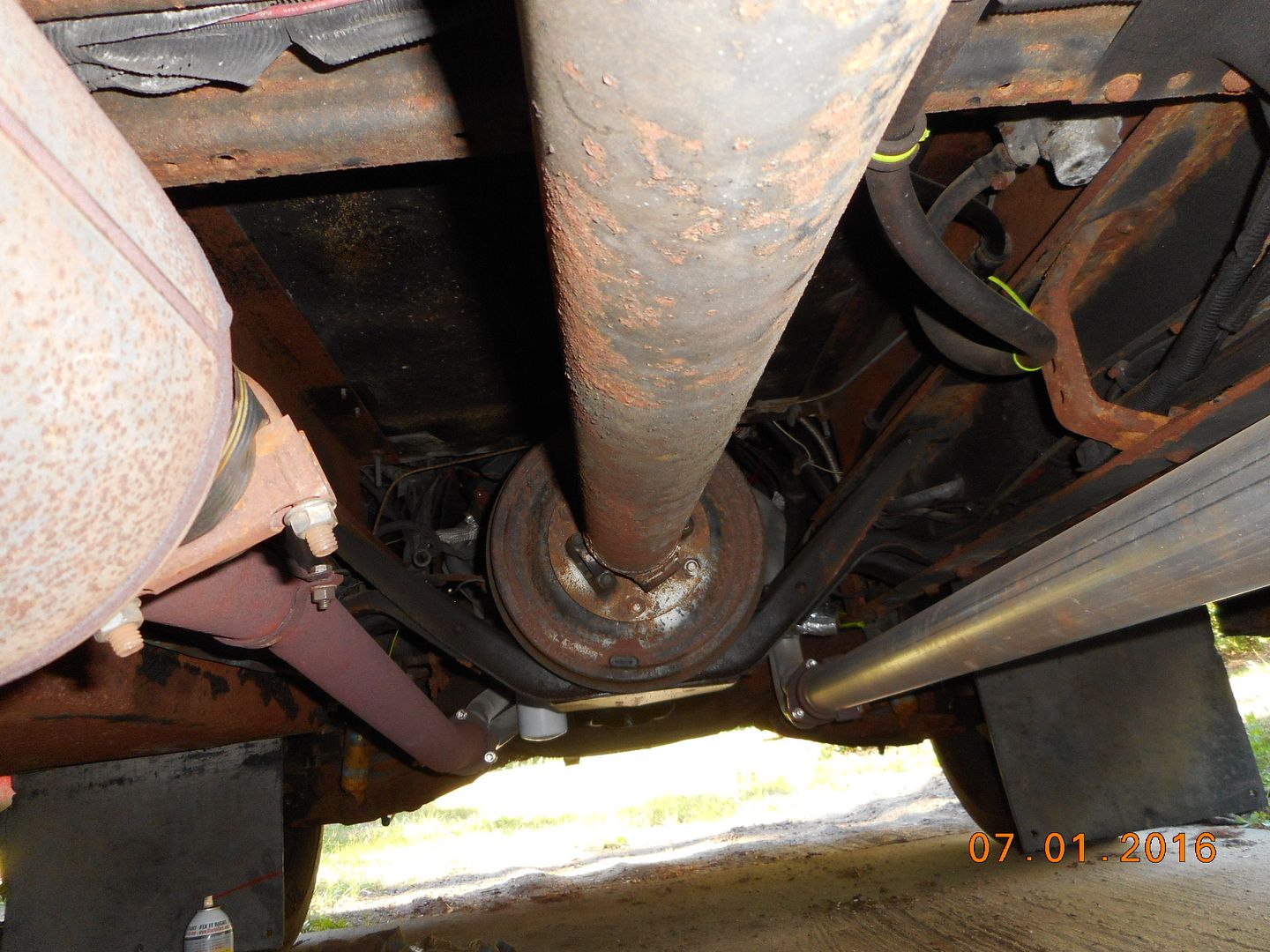 I already knew the tail housing on the Barth trans is not the same as the rebuilt one. The vehicles that had the parking brake on the tailpiece are somewhat rare compared to the generic 4 inch housing. The parking brake versions are slightly longer and have a rear flange with four holes to allow mounting of the brake backplate, shoes, etc.
I wanted to see if the old yoke would fit in the new trans. I pulled it out of the old trans. With a bit of cleaning, the 32 spline yoke did indeed fit on the new output shaft, also the center bolt that holds the yoke on the shaft fit the threads in the shaft. so far so good.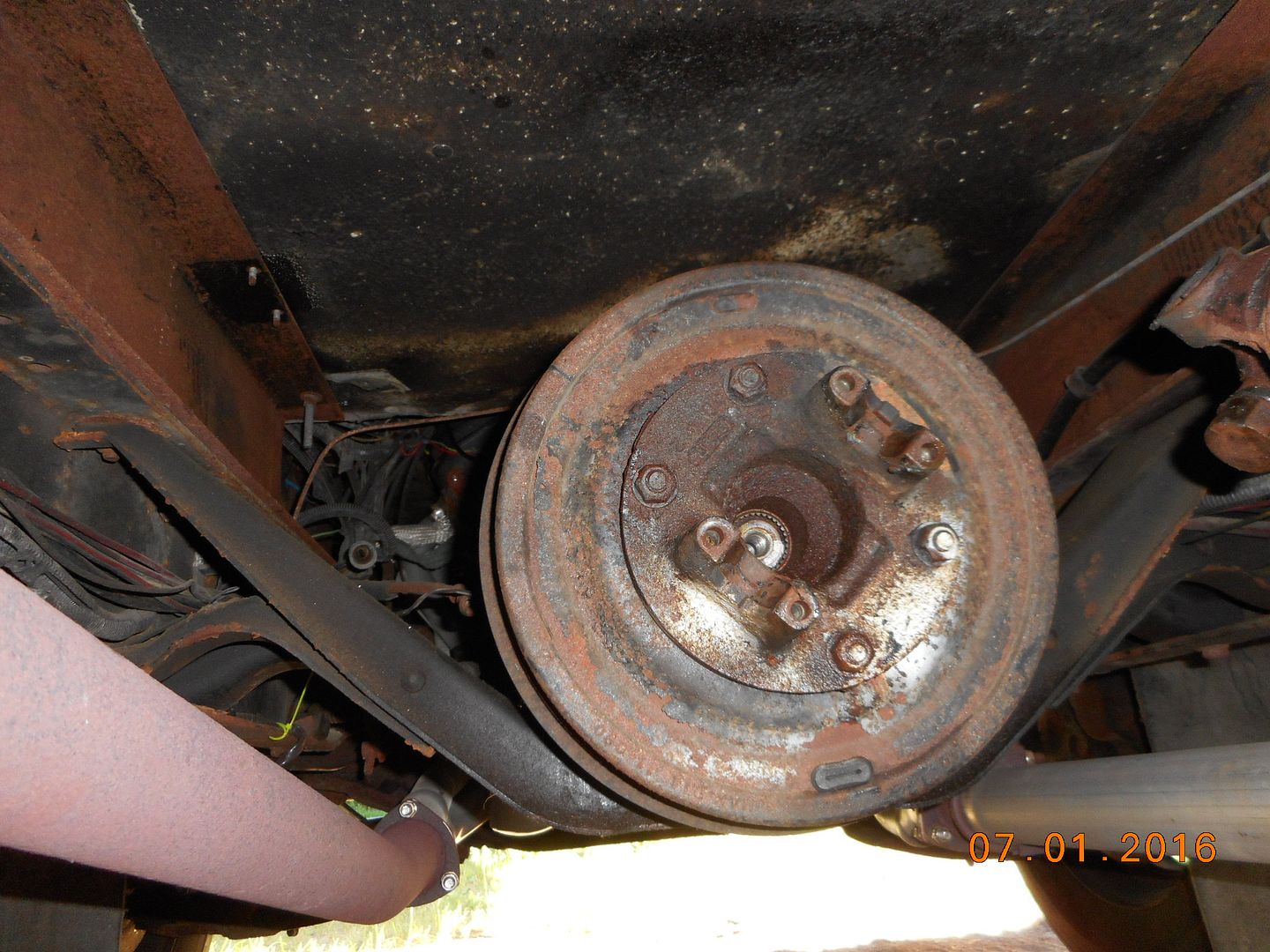 Only problem is the standard housing is about 3/4 inch shorter than the brake version. I will have to reuse the old tail housing.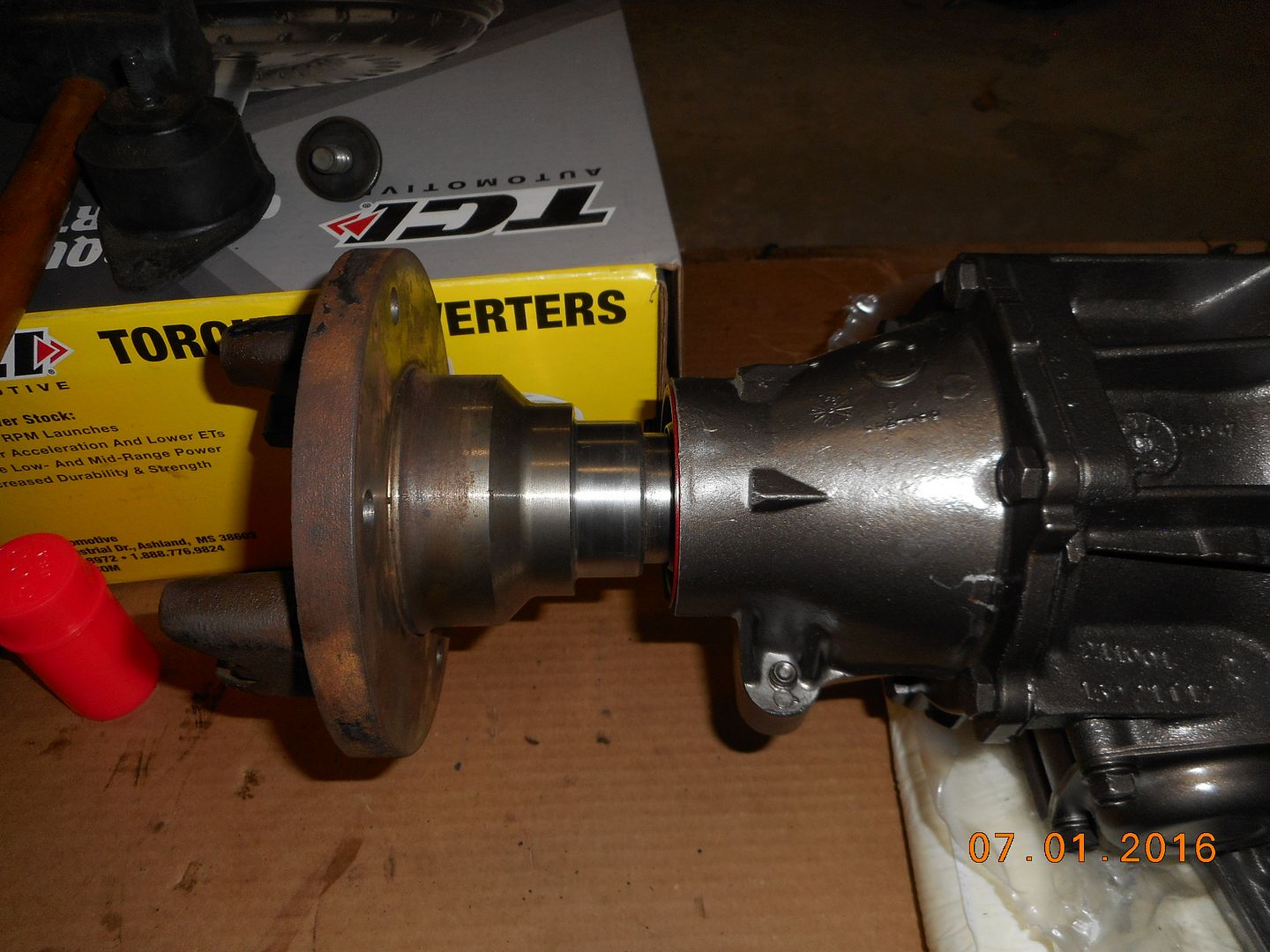 Actually I am not disappointed. It turns out the longer housing has an extra rear ball bearing that helps support the weight of the brake drum and driveshaft. I'll just replace the seal while it is out.
My parking brake has not worked for some time. It was activated by 2 cables that connect the hand brake lever and the brake itself. Long ago the cables rusted solid, someone cut them off and the ends are gone. The cables are long gone out of GM stock.
I will leave the brake parts off for now. Since they didn't work anyway, I haven't lost anything. Meanwhile, I will rebuild the shoes and drum assembly. I will try to get a single long cable custom made to connect handle and brake.
When I get all the parts together, I can just pull the front ujoint and yoke, reinstall the back plate, drum and cable and be done with it.


9708-M0037-37MM-01
"98" Monarch 37
Spartan MM, 6 spd Allison
Cummins 8.3 300 hp