Reviving this classic thread rather than start new.

Just replaced the toilet in the Monarch. Decided to share my experience. The toilet I had was OEM I think. Sealand Traveler model 510.
I replaced it for several reasons.
I had black leaks around the base flange and supply water leaks from the valve. This saturated the floor for some time it appears, also some corrosion in the bay below. The floor was soft around the flange due to leakage there. The flange on the Sealand is odd, uses four bolts at 130, 430, 730 and 1030, large inside hole, narrow non standard flange gasket.
The water valve dripped supply water onto the floor also. Bad O ring I think.
Poor flush action:
The hole is set too far back in the bowl, the "bombs do not always hit the well"
The bowl is rather flat in that area so they "sit on the shelf" and require the use of the spray hose to move the mail. Takes more water to fill and rinse the wide flat bowl.
Incidentally, it is a low toilet and I wanted a taller one.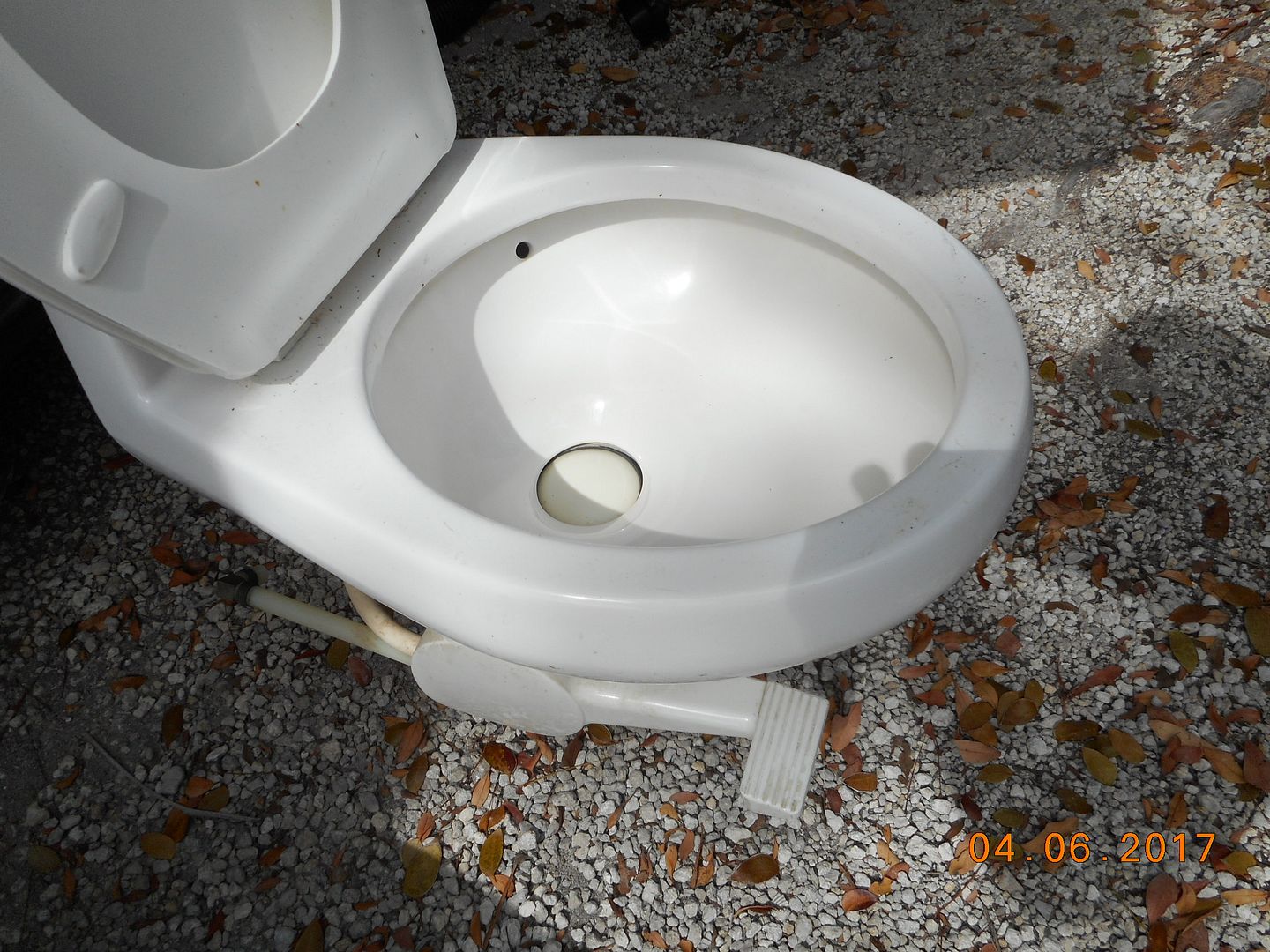 I replaced it with a Thetford Aqua Magic Style II. Ceramic bowl also, taller height, much better performance. I have one in the 86 and I never needed a spray wand, didn't know they made them.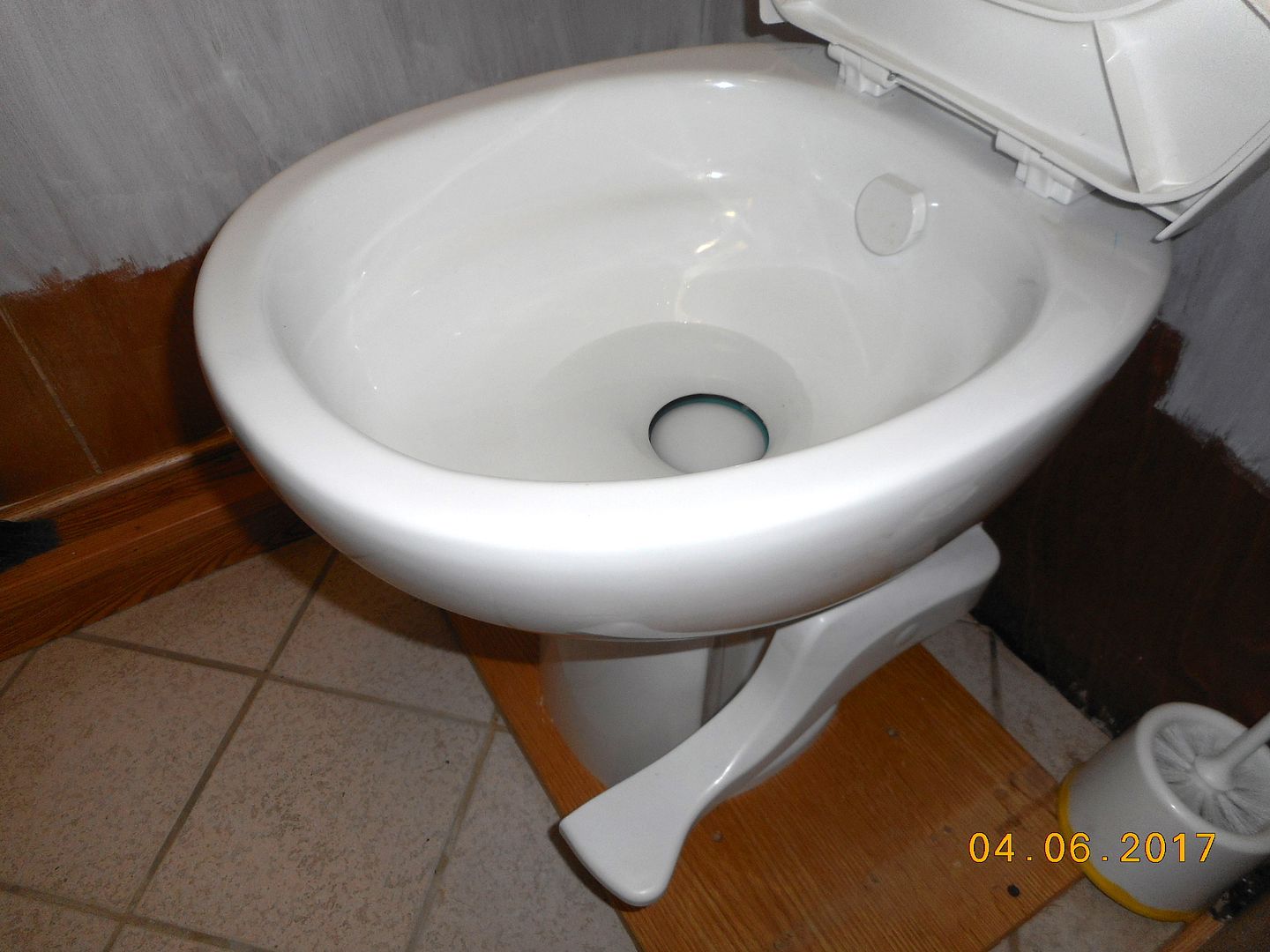 Flush hole is more forward, better yet the bowl has a much steeper slope all around so "stuff" slides right down. Water valve is more intuitive, push down half way for rinse, all the way down to flush. (Sealand you RAISE the lever to rinse, down to flush.) The rinse is much better, the spray goes around the entire bowl sideways then spirals down. The Sealand has a few rinse holes under the bowl rim which is much more trouble to clean. Thetford has no internal rim in the bowl.
Thetford has a standard 2 bolt flange (3 and 9) and standard discharge size, standard toilet gasket. I did not bother to install a spray wand.
I first installed a new plywood platform and an extension flange to get the floor level and sturdy. Also installed a shut off valve in the supply line for future maintainence. (The wall paper project continues)
I highly recommend the Thetford unit. It will always let you down.



9708-M0037-37MM-01
"98" Monarch 37
Spartan MM, 6 spd Allison
Cummins 8.3 300 hp