My old OEM cruise control never worked very well. It is vacuum driven and uses the speedometer cable to sense vehicle speed.
Mine never held speed well and surged a lot on hills. On top of that, the primary cable from the trans to the cruise module broke once already. The second cable runs from the cruise to the speedometer itself and is showing signs of failure (the speedo needle is bouncing pretty badly)
Looking around for aftermarket cruise units, there aren't many choices. I decided to go with a Dakota Digital cruise control. They are all electric (no vacuum hoses) and are adjustable for sensitivity (gain) and response rate. I'm hoping to get better speed control and eliminate the need for the jerky old cables.
Dakota sells several models.
The ones for the newer cars do not need a speed sensor, they just have a single "VSS" wire to pick up the signal from the car's computer.
The ones for the older rigs with cable speedometers come with an adapter which installs in line with the cable. The adapter has an internal rev sensor and a cable to connect to the cruise module. This is the model I'm using, with the adapter attached to the trans. I won't be using the rest of the cable any more.
The cruise unit itself is the same, just gets its speed signal from a different source.
Since the cables are no longer needed for cruise, and the speedometer varies by over 5 mph, I decided to replace the speedometer with a GPS type which needs no cable. (See posting on Speedhut gauges)
The unit comes with a control module, wiring harnesses, speed sensor and transmission adapter, and a switch/turn signal stalk.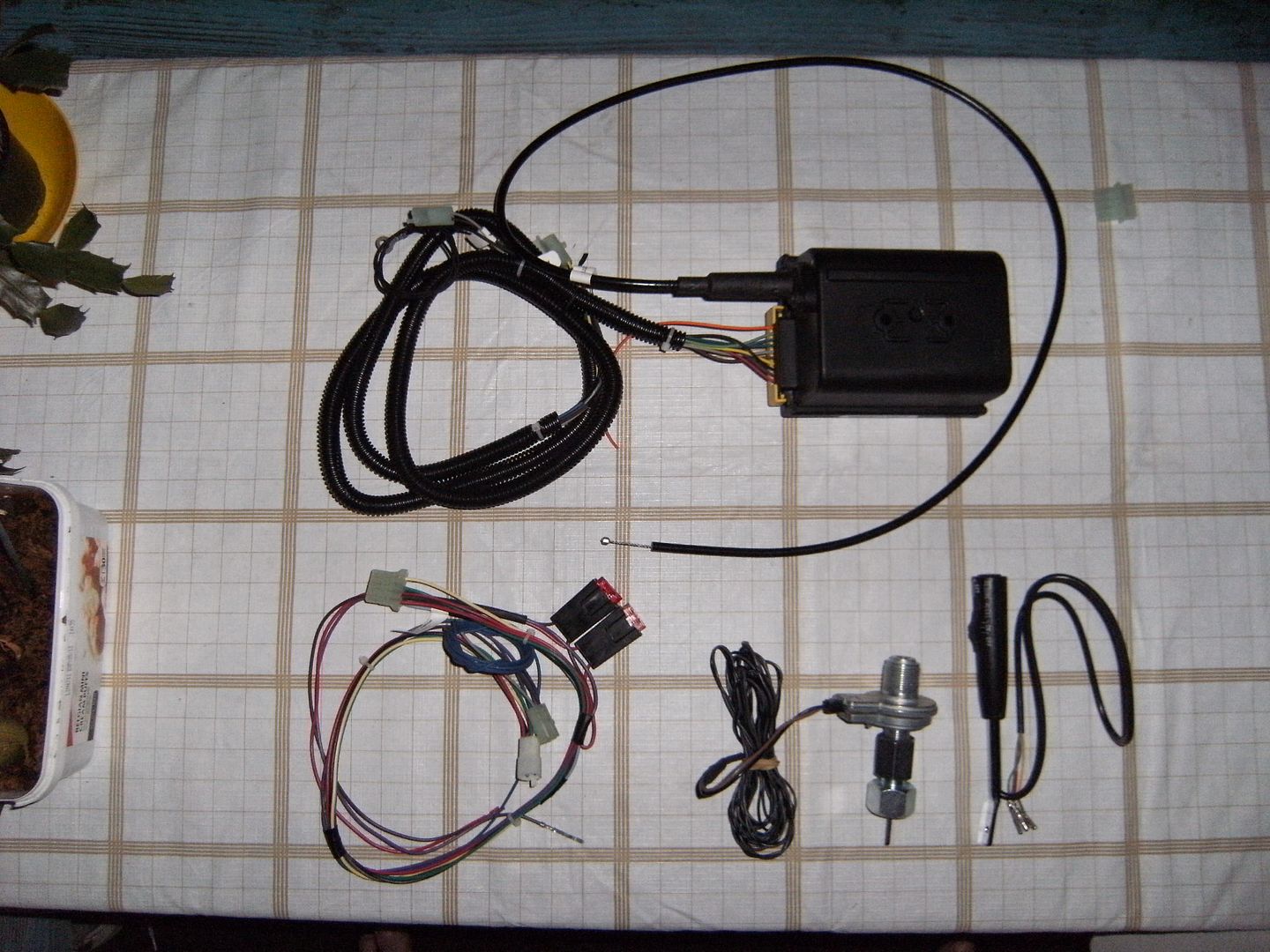 I'll start hooking these up tomorrow.


9708-M0037-37MM-01
"98" Monarch 37
Spartan MM, 6 spd Allison
Cummins 8.3 300 hp