After I got the Monarch I replaced most of the lights with LED versions. As with the Regal, the tail lights have sockets mounted from the bottom of the light. They require a bulb which radiates to the sides.
This limits the choice of LED replacements to those with a right angle base. I was able to find such LEDs and I used them in both coaches. (LED conversion pt 1, left)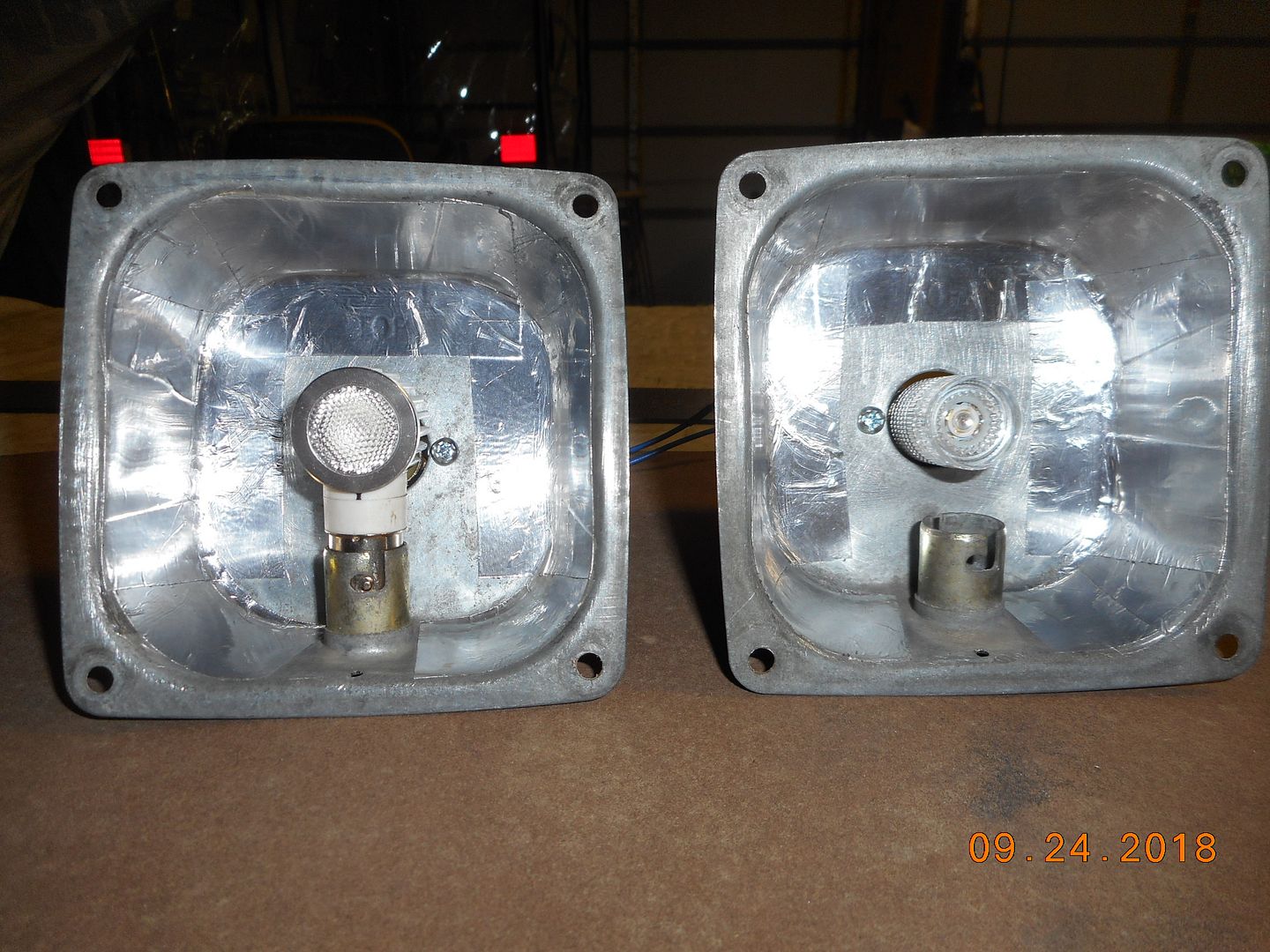 Though they were better than the OEM bulbs, there were some drawbacks. The LEDs radiate only directly to the rear, a fairly narrow angle. They do not take advantage of the shiny sides, they light up the lens fully only near the center.
Though both the running lights and brake lights were quite bright, the difference was not that great. With the running lights on, the brake lights were not that much brighter.
Because of the socket arrangement, it was not possible to easily move the position of the bulb to optimize the lens.
Recently, I found some other LED tail light replacements which have both axial and radial output, and have a lower power running light with a very obvious, brighter brake light. They are not right angle bulbs, though. (above, right)
https://www.superbrightleds.co...trofit-car/922/2257/
Given the chance to use the better bulbs, I cut holes in the back of the lights. I mounted the new sockets on long threaded screws. This allowed me to adjust the depth of the LED to optimize the lens brightness. The result was very impressive. The lights are brighter and more uniform than before. The brake lights are much brighter than the running lights and are more easily noticed.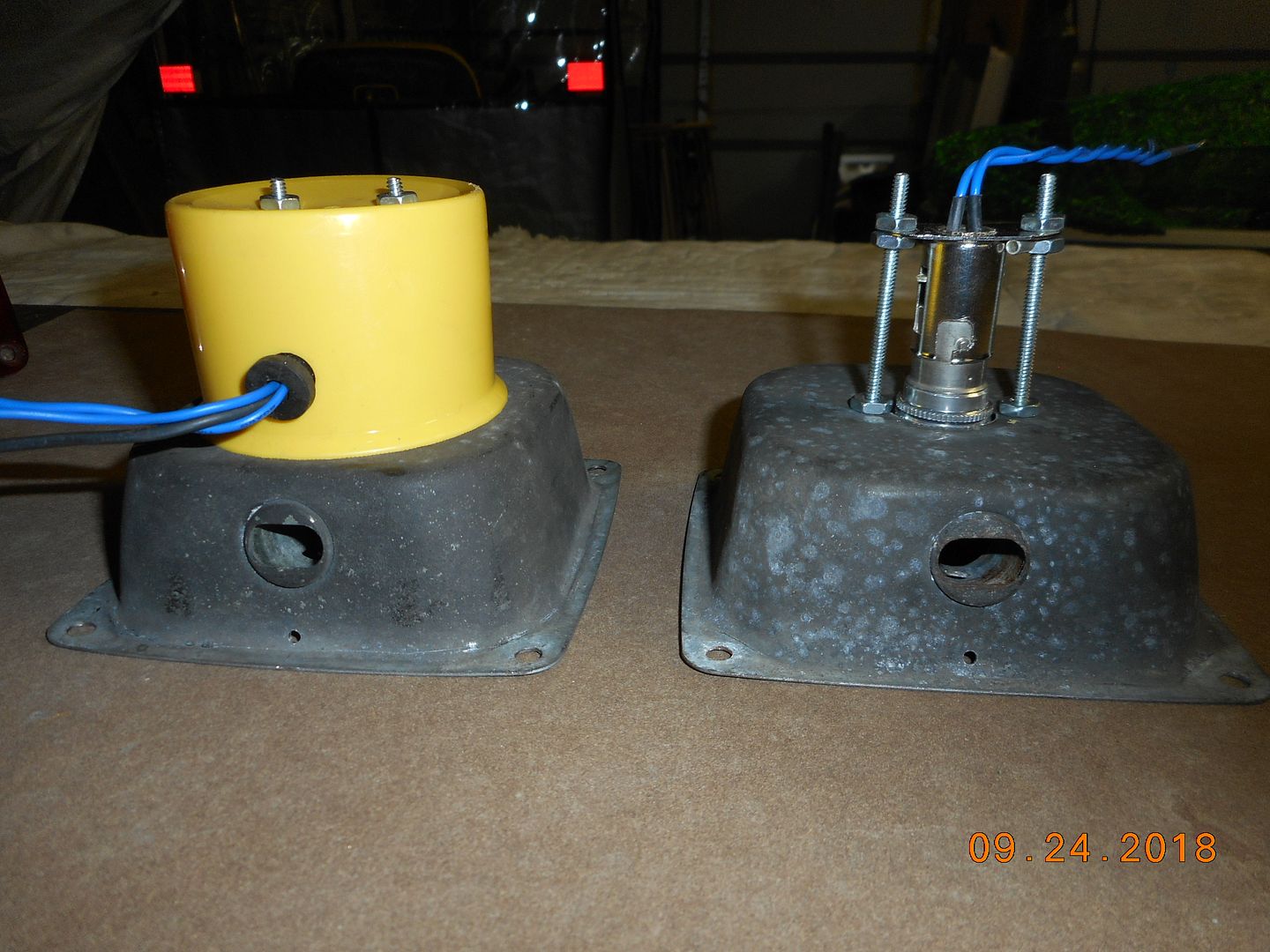 I made some dust caps for the inside of the lights out of spray can tops. Also cut some gaskets for the lenses. Ready to install in the coach.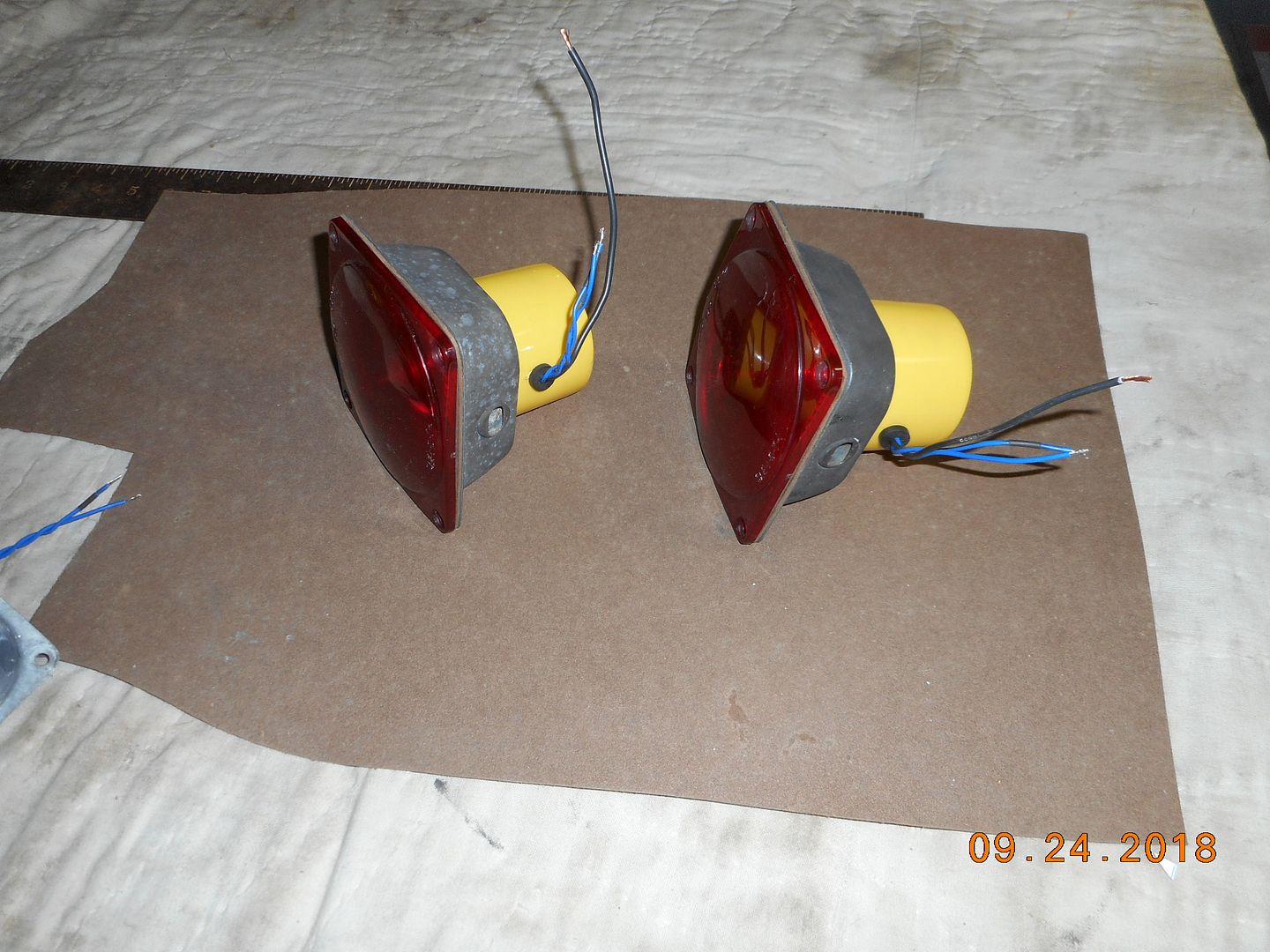 9708-M0037-37MM-01
"98" Monarch 37
Spartan MM, 6 spd Allison
Cummins 8.3 300 hp