For those of you members that asked me to share with the community here I am.
---
Regency entry steps and many coaches do not have the same rise and foot area on each step. See in the picture below, the top rise is 10.5 inches. The second step is 8 inches. The different rise amounts cause a tripping hazard, especially for older Barth owners. Ask Nick Cagle about this?
---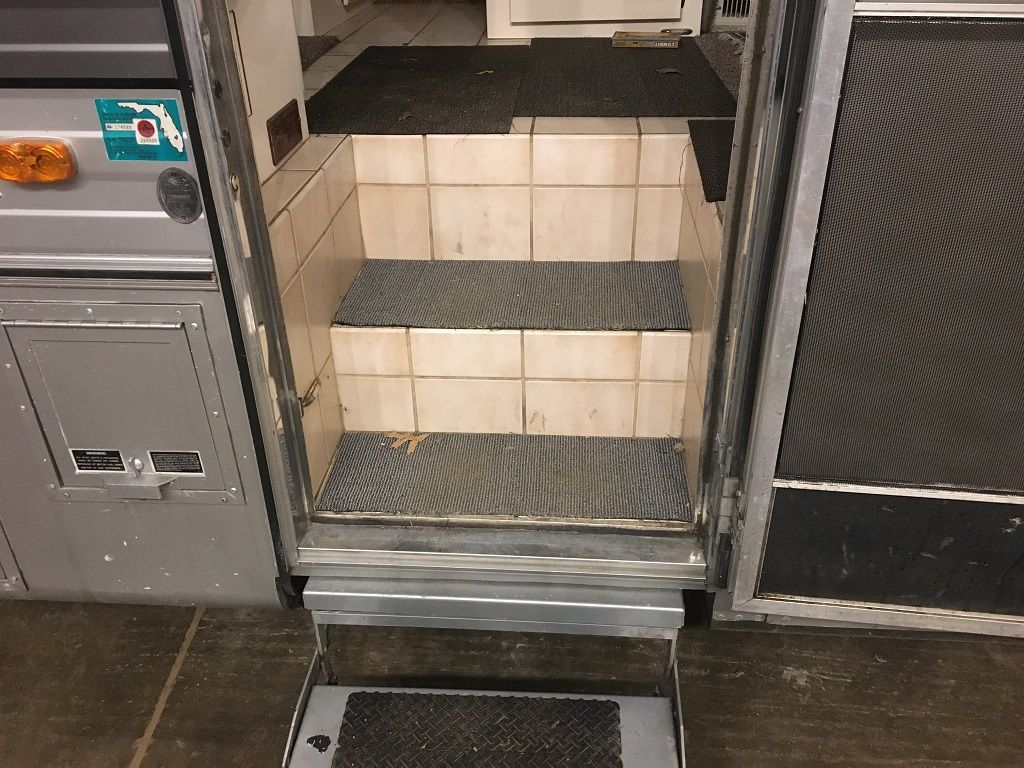 ---
The tiles removed easily from the wood base.
---
---
The wood on the steps was installed before the wooden floor in main part of the Barth. I had to use a vibrating cutter to cut apart the wood on the steps and avoid destroying the living quarters floor. The flooring was dry. I chewed it out by chiseling it to shreds after cutting it away from the floor in the Barth.
---
---
After a few hours of chewing out the wood it revealed that Barth did originally attempt to have steps close to the same rise and height.
---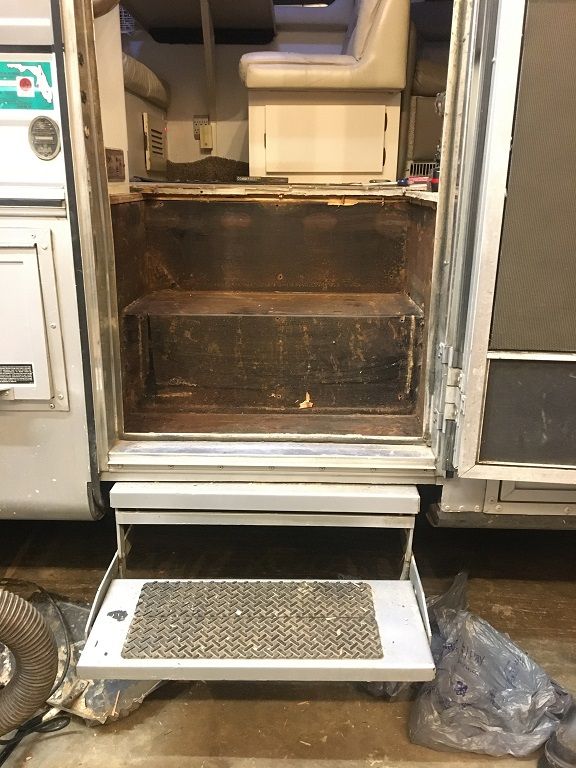 ---
There will be three new steps in place of two. Each will have a six inch rise and a 7 and 21/64 inch tread. The new electric steps only come in 7 inch rise, but I can deal with the one inch change from outside to inside.