I have not worked on the differential yet, but I have replaced everything on the wheel end of the axle. Rotors, pads, calipers, brake lines all the way forward, bearings, seals, wheel balancers.
Since it is howling and leaking, I have plans to rebuild the diff soon: carrier bearings, pinion bearings, and ring and pinion gears. I will report back.

Meanwhile, I finished (almost) the second exhaust system.
After installng hangers and mufflers, I installed the tail pipe. Stainless steel 90 bend and stainless tailpipe.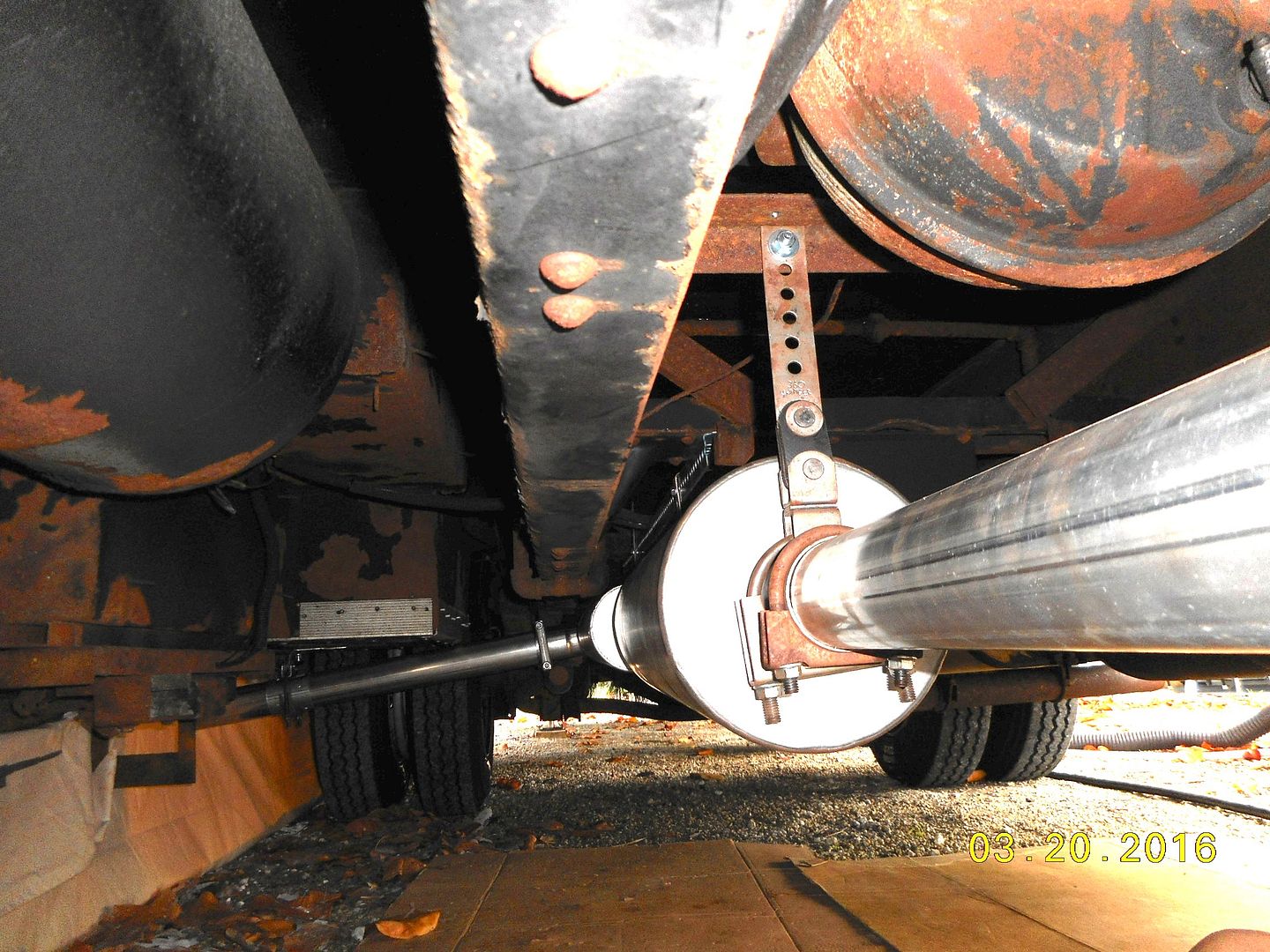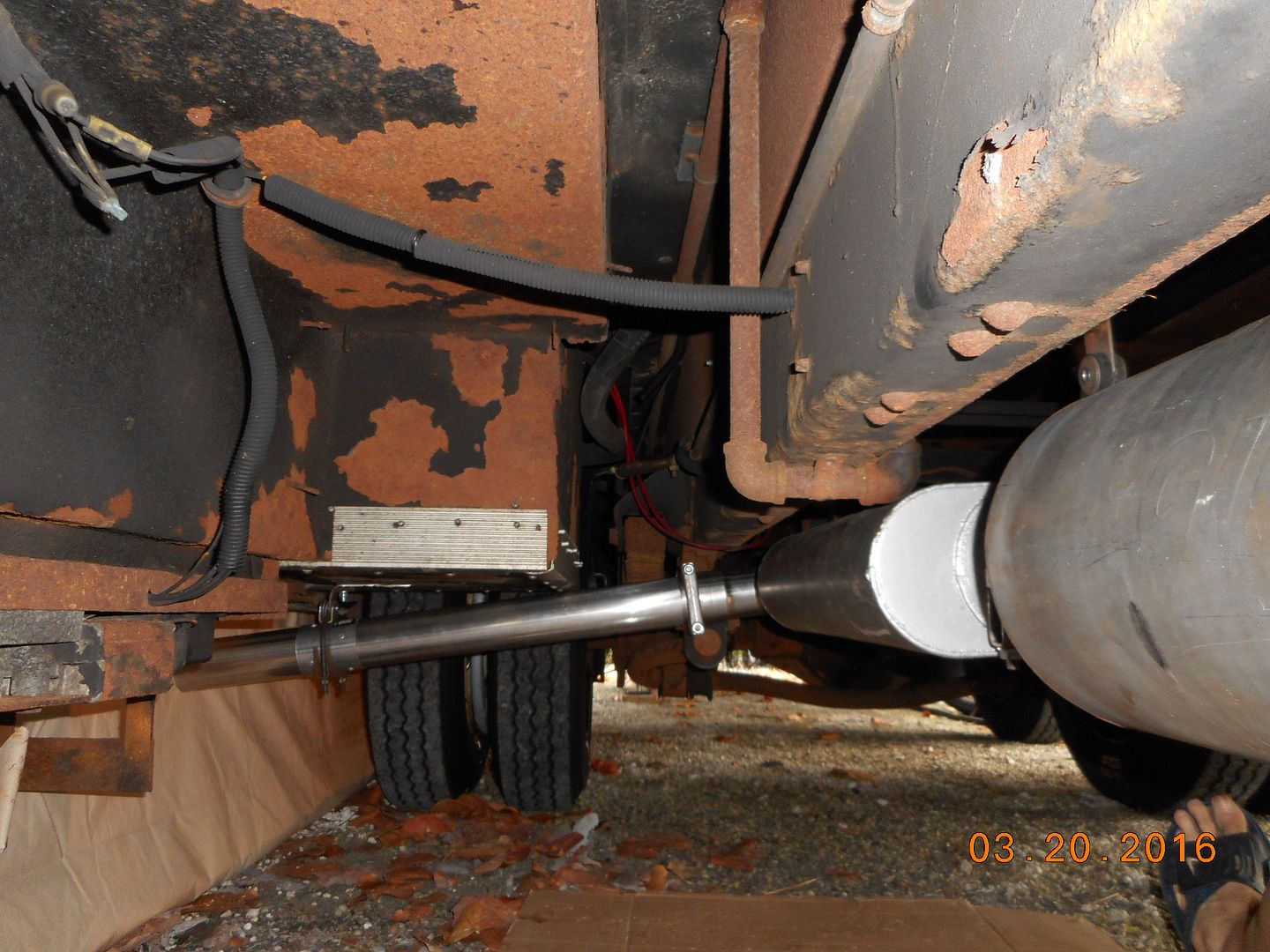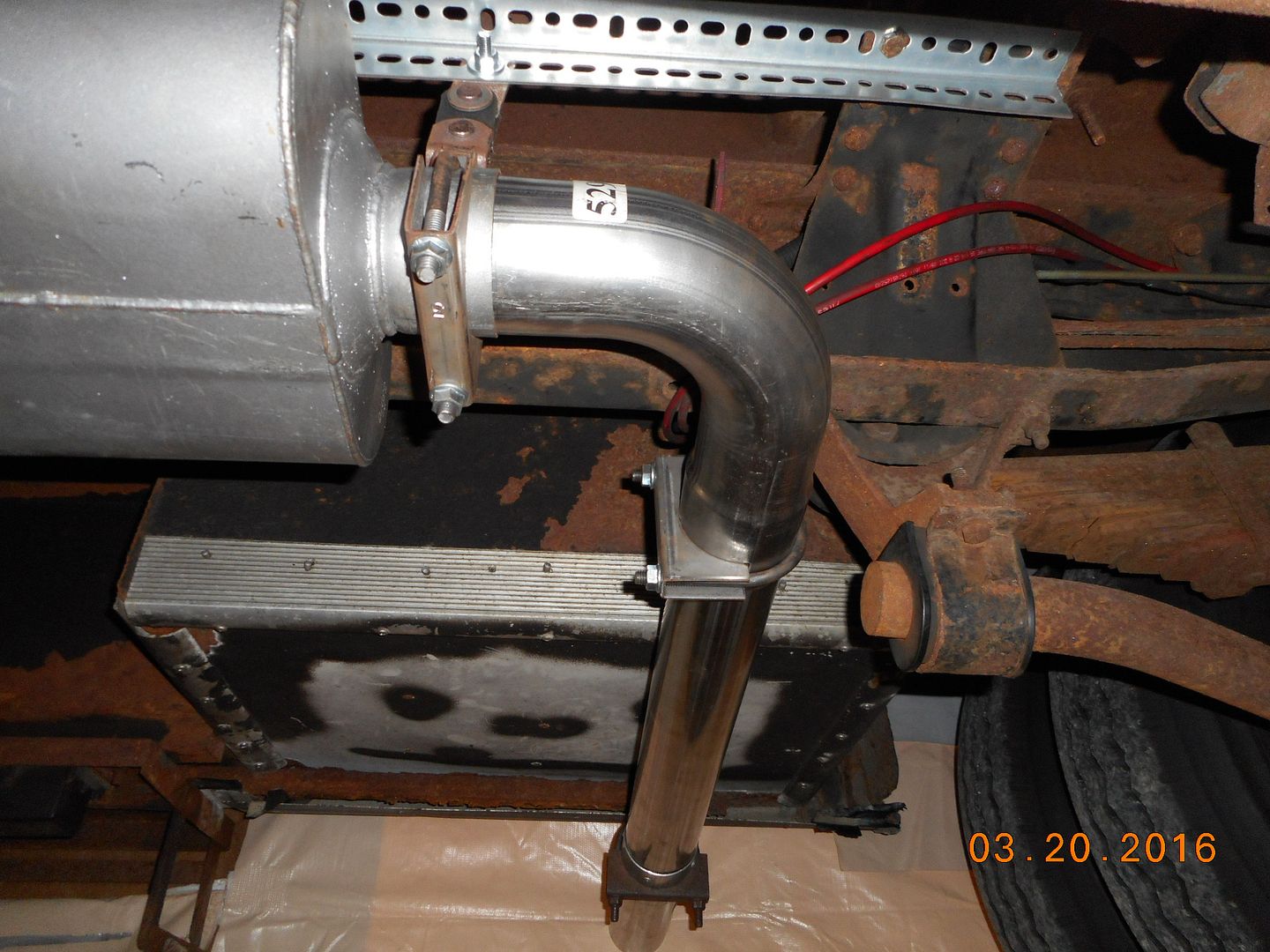 Finally, I got a piece of 2 1/2 pipe for the head pipe. Ran right from header flange back to front muffler.
I blocked off the old crossover pipe with a soup can for now. I'll cut it shorter when I get home.
I will replace the other side tailpipe with stainless soon.

I report when I road test.
Have Barth, will travel



9708-M0037-37MM-01
"98" Monarch 37
Spartan MM, 6 spd Allison
Cummins 8.3 300 hp