Now that I'm lounging in the Keys I wanted to be sure people know it is not all warmth and relaxation, except for Liz and the cat of course. Besides, things are bit slow here on the site.
The original system was dual exhaust all the way back. Before I got it, headers and a 2 to 1 system were installed. It was a bit loud so I installed a second muffler as detailed above.
Having replaced the old 454 with the HO version, I decided dual exhaust would be better for the new engine. I decided to reinstall the second exhaust system.
First I bolted in a perforated steel angle. I had to eyeball the side to side clearance, settled on a location and bolted to the 3 cross members on the frame. The perforations allow me to mount the hangers anywhere I need them.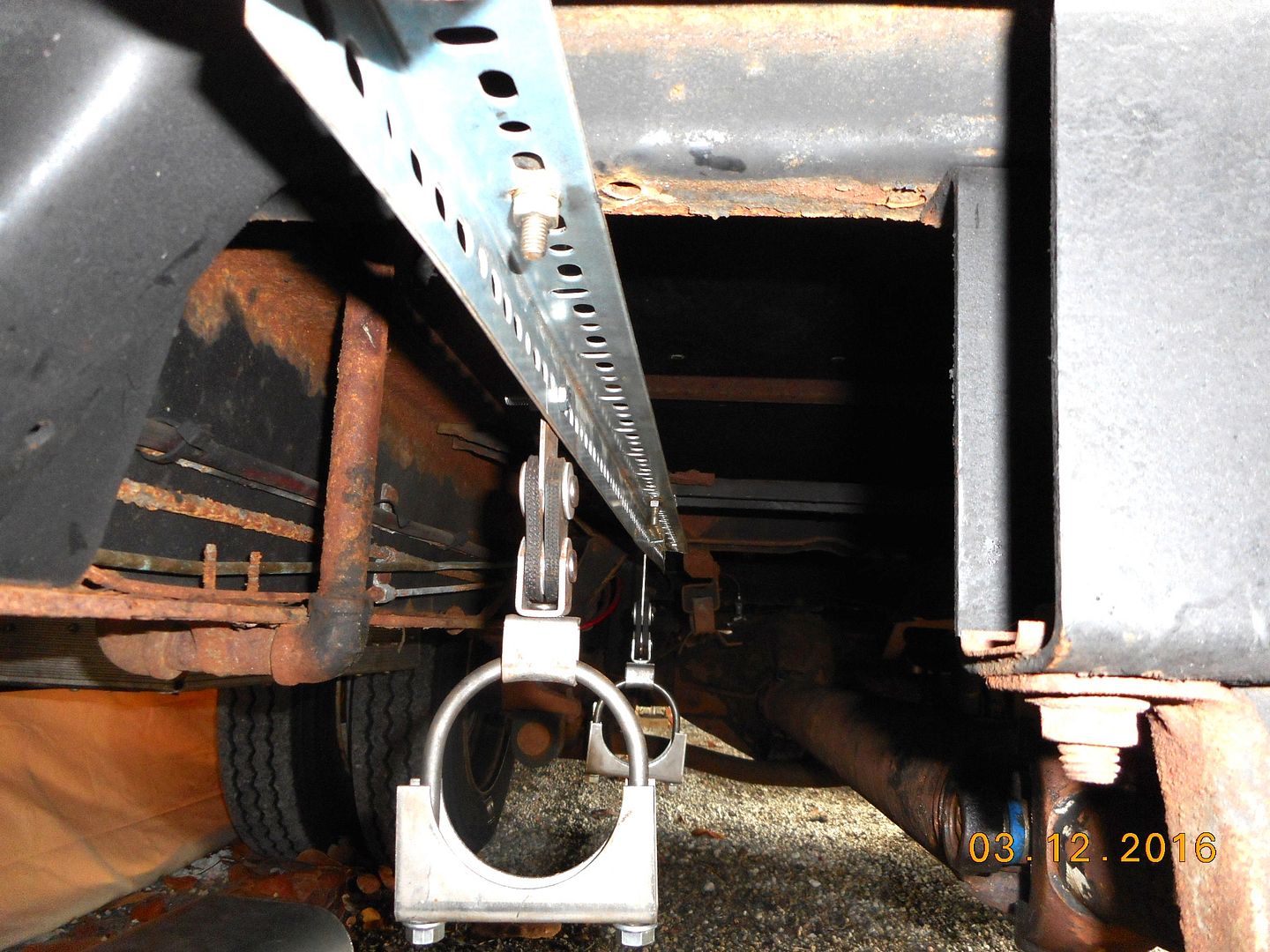 I needed a 3rd hanger in front of the two mufflers but the tag axle brake system was in the way of the angle. I bolted the 3rd hanger to the tag axle bracket. Played around a bit with the front to back locations and bolted in the hangers.
Next the two mufflers. I went with the same layout as the other side to balance the sides for flow.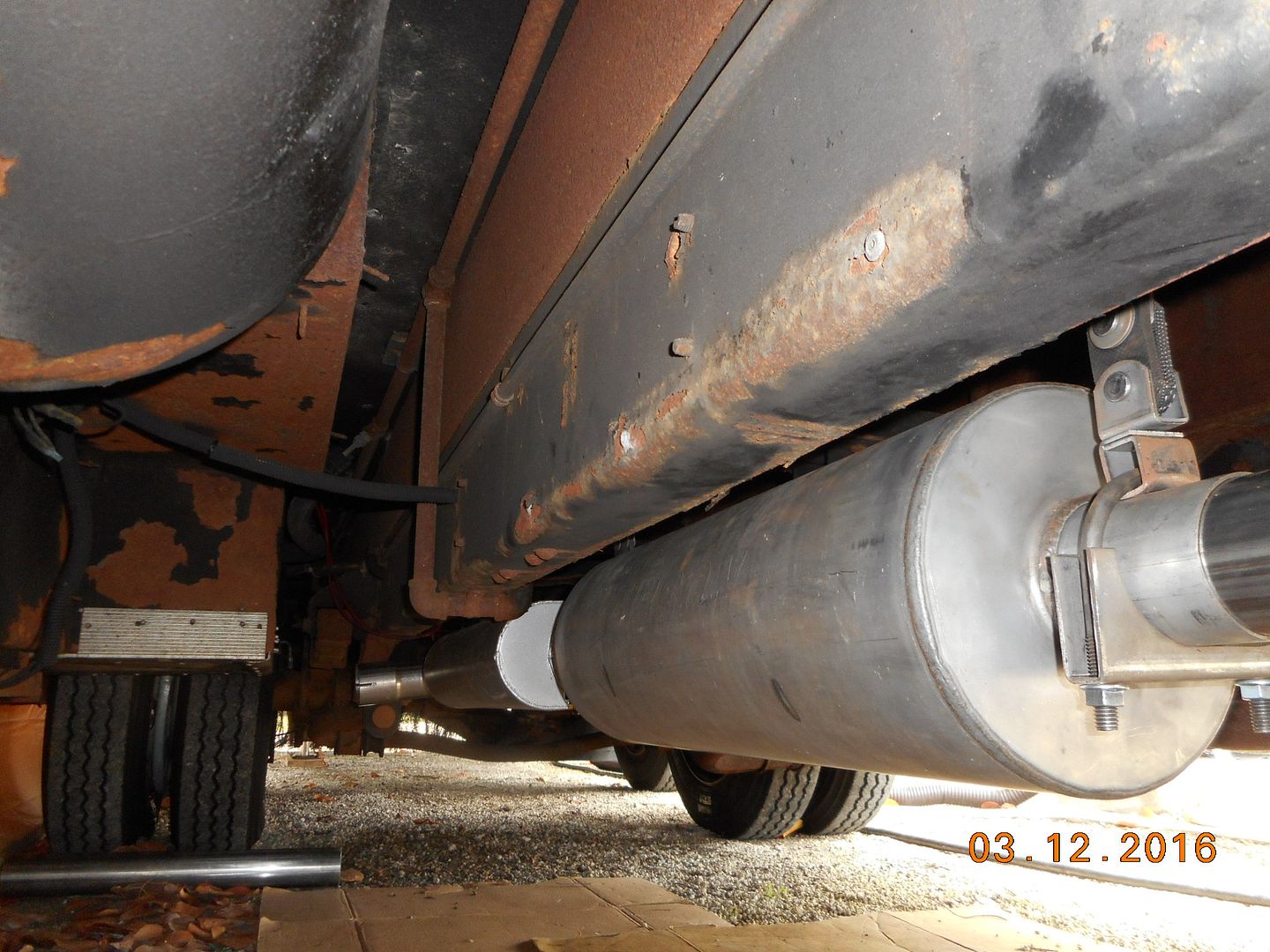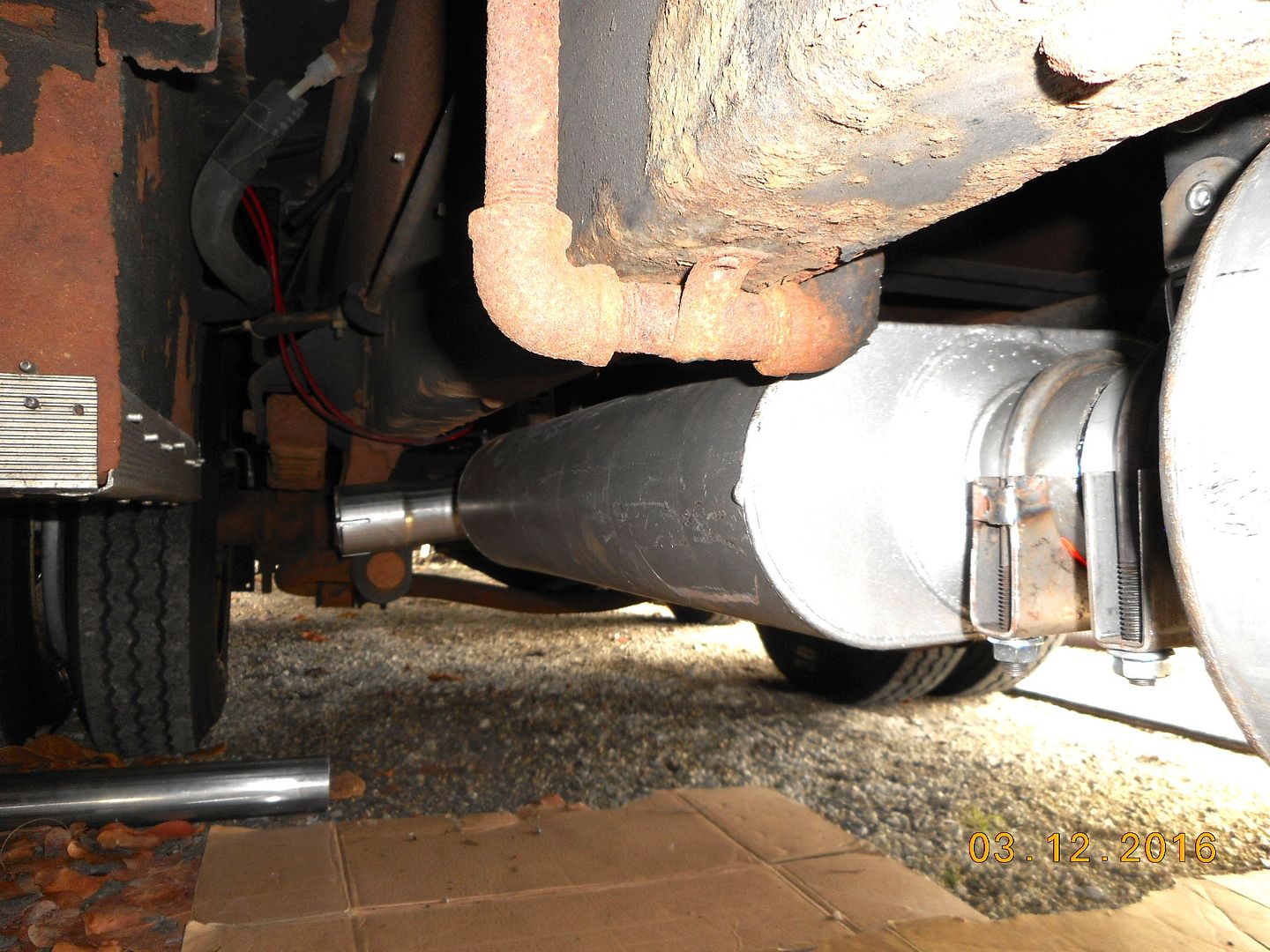 Straight muffler in front (school bus type) and Flowmaster 70 in rear. I have a 3 inch stainless 90 degree bend and stainless pipes for the tailpipe.
I measured for the front head pipe and tail pipes and will finish soon.
Photobucket is slower than ever. What a PITA.

to be continued:



9708-M0037-37MM-01
"98" Monarch 37
Spartan MM, 6 spd Allison
Cummins 8.3 300 hp