Hello all. Backing at night is a PIA. Can't see what is to the sides. If I'm using my driver's side mirror I am looking through at least one tinted double piece of glass. If I want to hear my wife when I've driven onto her foot I have to have the sliding window open - so looking through two tinted double pane windows. Admittedly the music is usually playing.
So, I would like to replace my docking incandescent light bulbs with the brightest LED bulbs available. Pictured below is my present set up: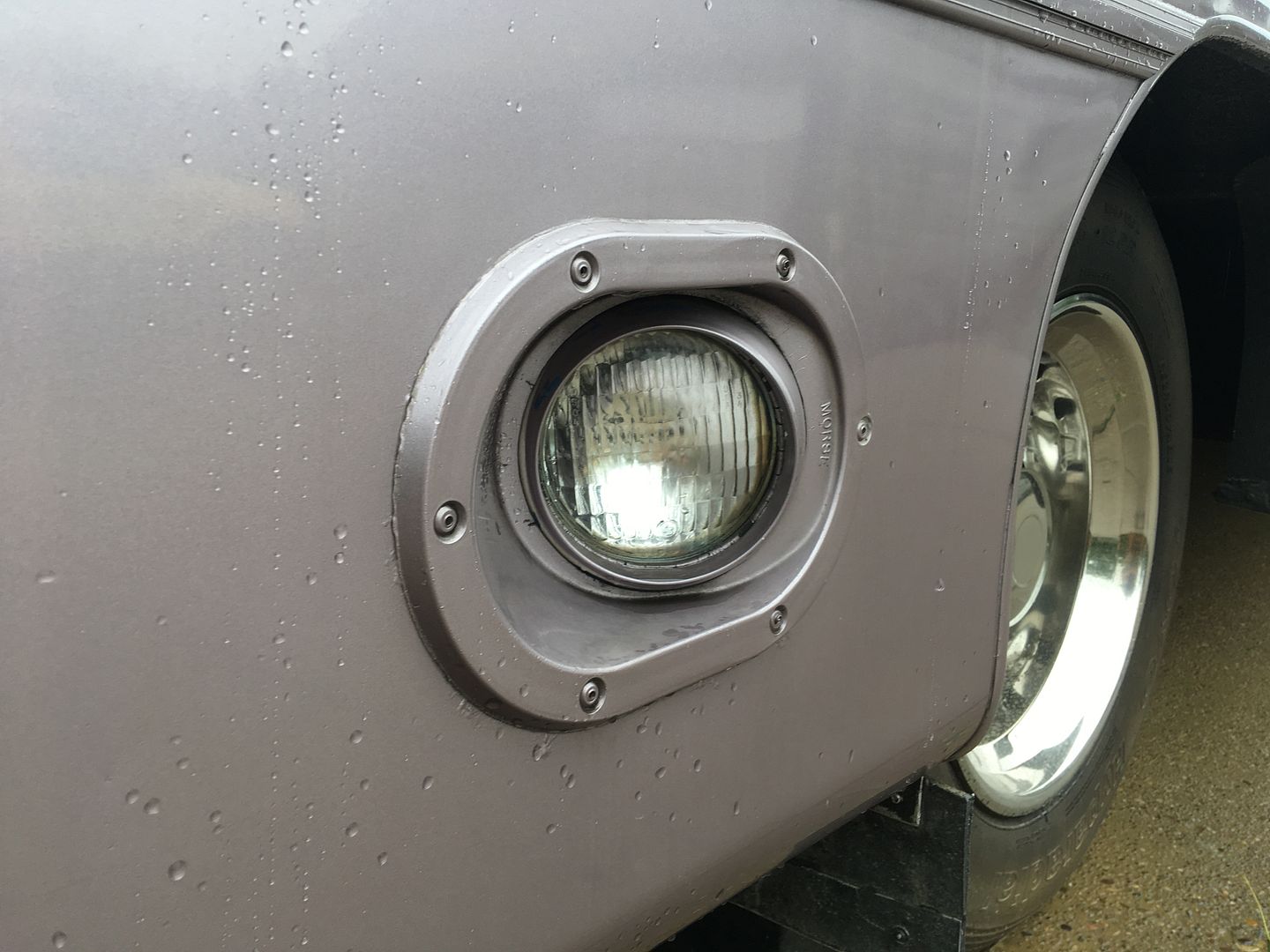 It appears the bulbs are 4" rounds - the same type of bulb found on many flush mounted truck applications (held in with a rubber grommet). The bulbs are set in a "ball" that can be removed by removing the retaining ring on the back side. I pulled-up when I would have had to pry open a seam on the "ball" to get to the bulb.
Has anyone had to replace this type of bulb? Any suggestions would be appreciated. And they don't make steel toed high heels.


'92 Breakaway
Diesel Pusher, Cummins 190hp,
No Modifications
Allison AT542
Floor Plan 30-BS-11B
9205-3798-30BS11B