Like I didn't have enough to do already, the OEM Sharp microwave convention oven died last week. I shouldn't complain, I can't believe it lasted that long.
Liz found another Sharp that is almost identical. Model R-930AK-P at Home Depot for about $400. It is the exact same width and depth. The height is about 1/2 inch shorter. The feet on the bottom even fit into the recesses in the mounting shelf! It fits right in. You have to lower the top trim about 1/2 inch to cover the hole again.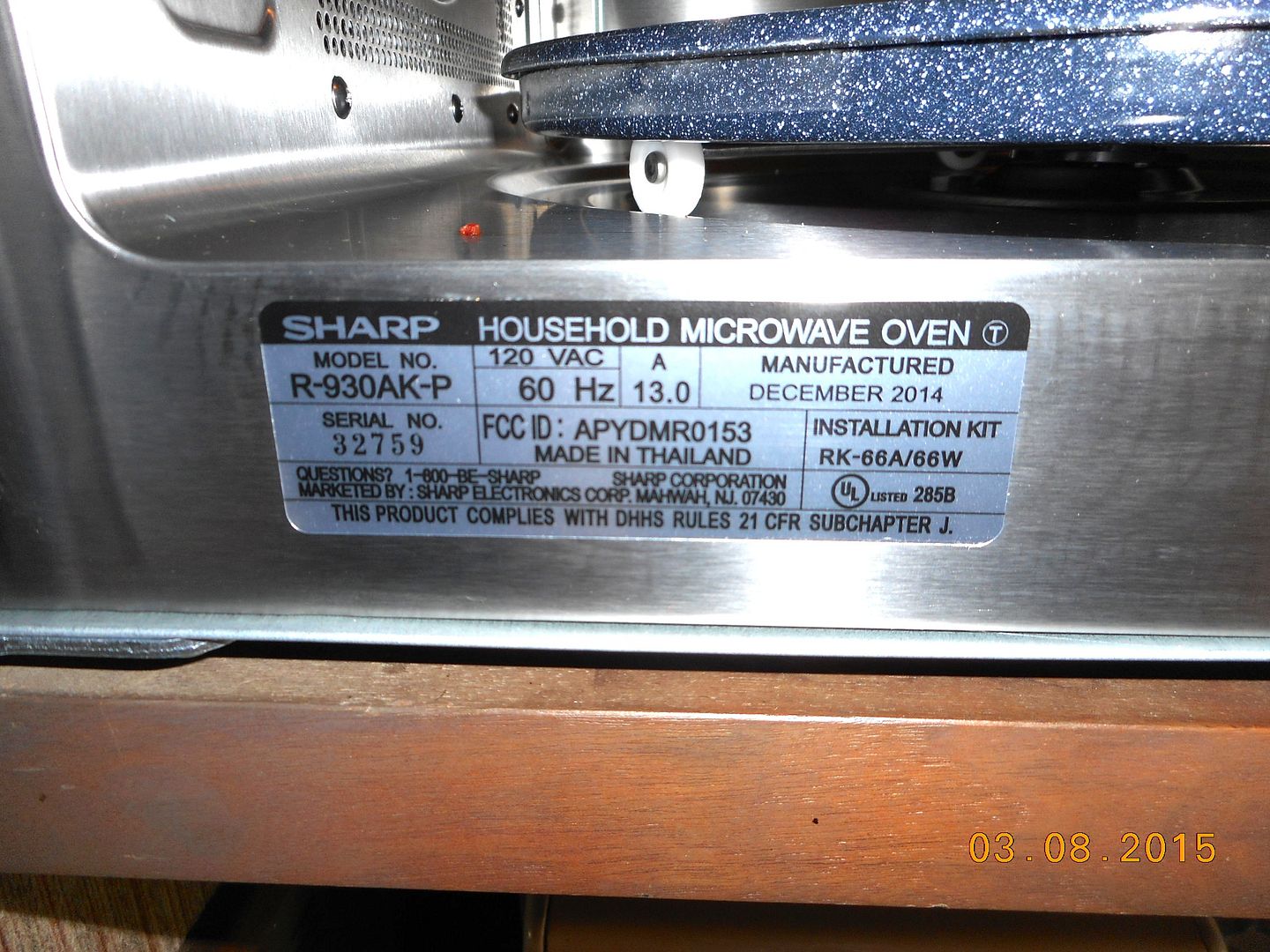 OEM unit was rated 700 watts microwave, 1400 watts convention. Did a poor job on popcorn but the convection function was good. New one is 900 watts microwave and is noticeably better.
A quick and easy replacement. Hopefully the new one will last like the old one!
My "stainless steel" range hood was rusted so I took it out, I actually don't miss it. (I didn't think to refinish it like Dave R did.)


9708-M0037-37MM-01
"98" Monarch 37
Spartan MM, 6 spd Allison
Cummins 8.3 300 hp