Tom,
I really liked your ideas and used Marvin & Doris and your suggestions (along with a strong vote of approval from Elise) and went with vinyl. While I did glue on the bubble/metallic thin insulation on top, I was running out of time on my vacation and did not do the fiberglass batts and extra wiring.
---
Here is the ceiling cleaned of nests:
New panels were purchased and cut to size. I used 3M #08090 Yellow Super Adhesive for vinyl and heavy headliners. Trouble was that I used 12 cans of the stuff @ $16 per can. (ouch!

) If I were to do this again, I would go to a custom car interior shop and buy a gallon of the stuff they use and then buy a cheap spray gun. Would have been quicker and maybe even less expensive in the long run. I didn't use any foam backing underneath the vinyl figuring why have it just deteriorate again with age... plus I kind of like the very flat surface of the vinyl glued directly to the wood panel.
Photos of my set-up for gluing the vinyl and the insulated back: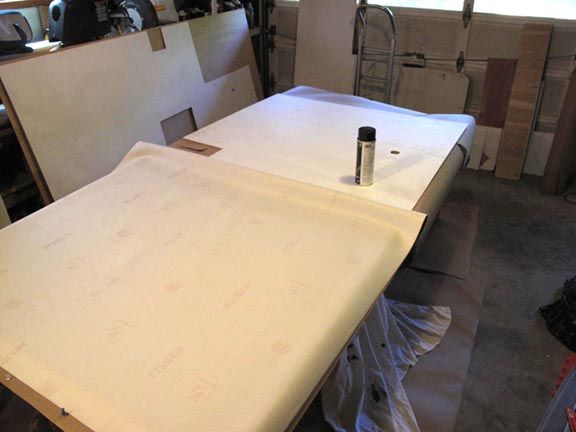 ---
I got the panels all finished in the garage, but had to wait for help to get them up. I continued with other projects, namely the new cooling unit for the fridge. It had finally arrived, so I attended to that. Here are the before and after pics of the refrigerator compartment and the fridge on the dinette seat bottoms waiting for the new cooling unit. I did not take any photos of that process, but wish I had. Fridge is now back in place, but I have not had a chance to test it yet

. Still waiting to get help getting the AC unit back up on the roof.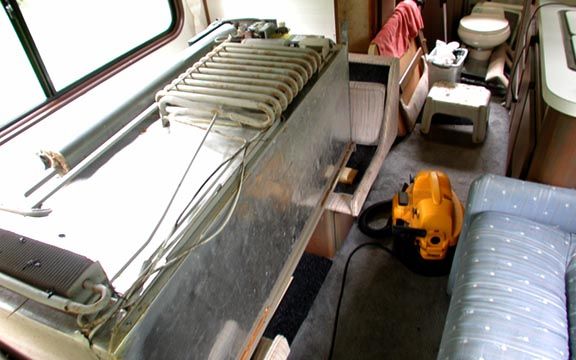 ---
I got my dad to stop over last Monday and we put the new ceiling panels up. We even got a few of the cabinets back in place and I've been re-wiring this past week. Doors are on and new gas struts have been installed (these work great), but no newer pics than the ones below. More photos as I get the job completely finished.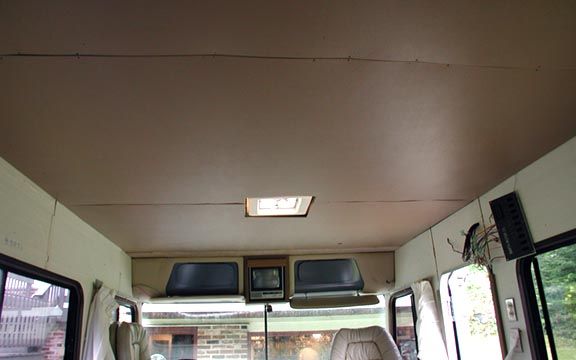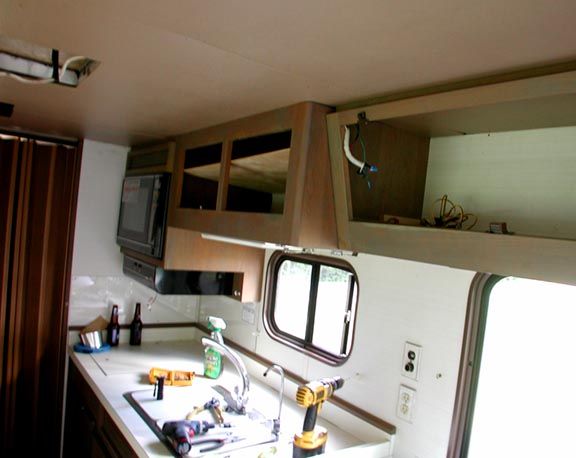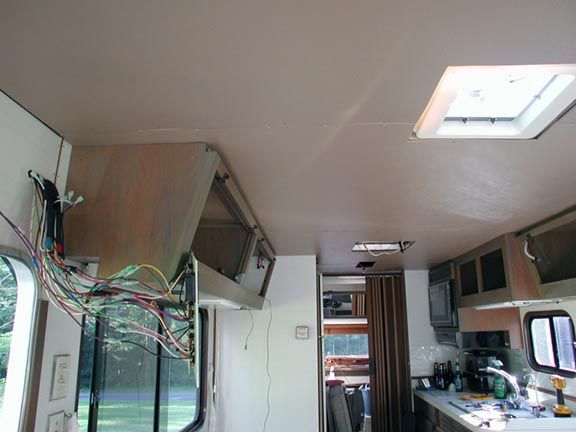 Kirk


1989 22' Regal
454