The Automatic Transfer Switch was exhibiting signs of distress so I went on a search to find a replacement. Todd Engineering made the original and they went down the drain with a lot of other Elkhart based companies during the last downturn. The key to finding a replacement was to get one that could handle the 50Amp power legs, a 15KW generator and was configured in a way to utilize the existing wiring. In the end I found a great replacement called the Surge Guard Plus made by a company right here in Clearwater, Fl. Tweety's Truck Supply wanted $650, but I got one from Dyer's RV for $250 incl freight.
As the name implies, the replacement is both an ATS and a surge protector. Following is a detailed look at the units and in part 2 I have done the replacement.
The existing setup consists of the Todd unit on the left, on the right are two dedicated contactors that I believe are for the two different shore power inlets (power cord or Hubble twist connect cord). I've actually got one of the contactors in that box on order as it is humming loudly. I stuck a tie strap in it to force it shut and eliminate the humming temporarily.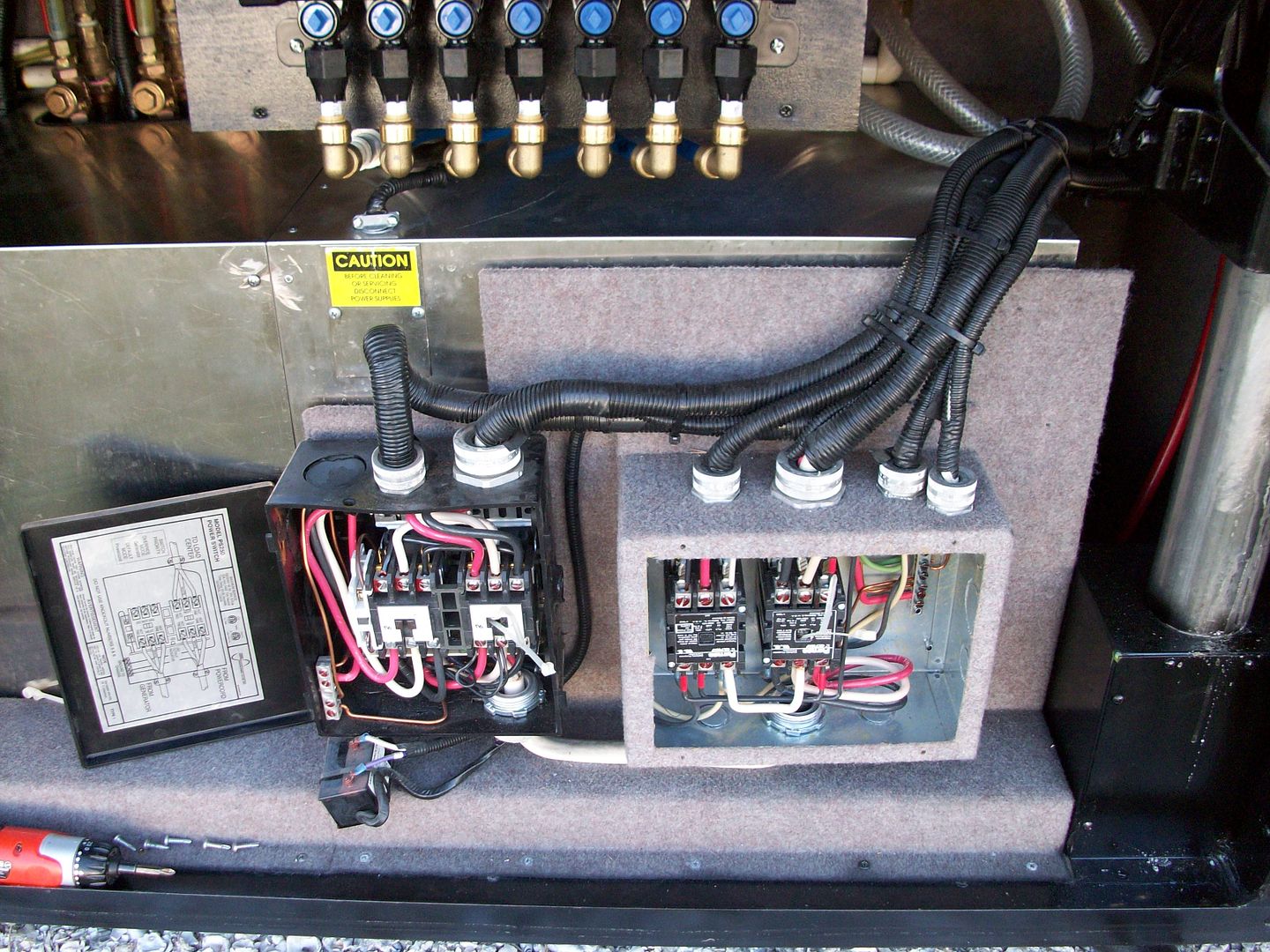 A close up of the Todd unit. Not bad work, but cheap plastic box, nothing special.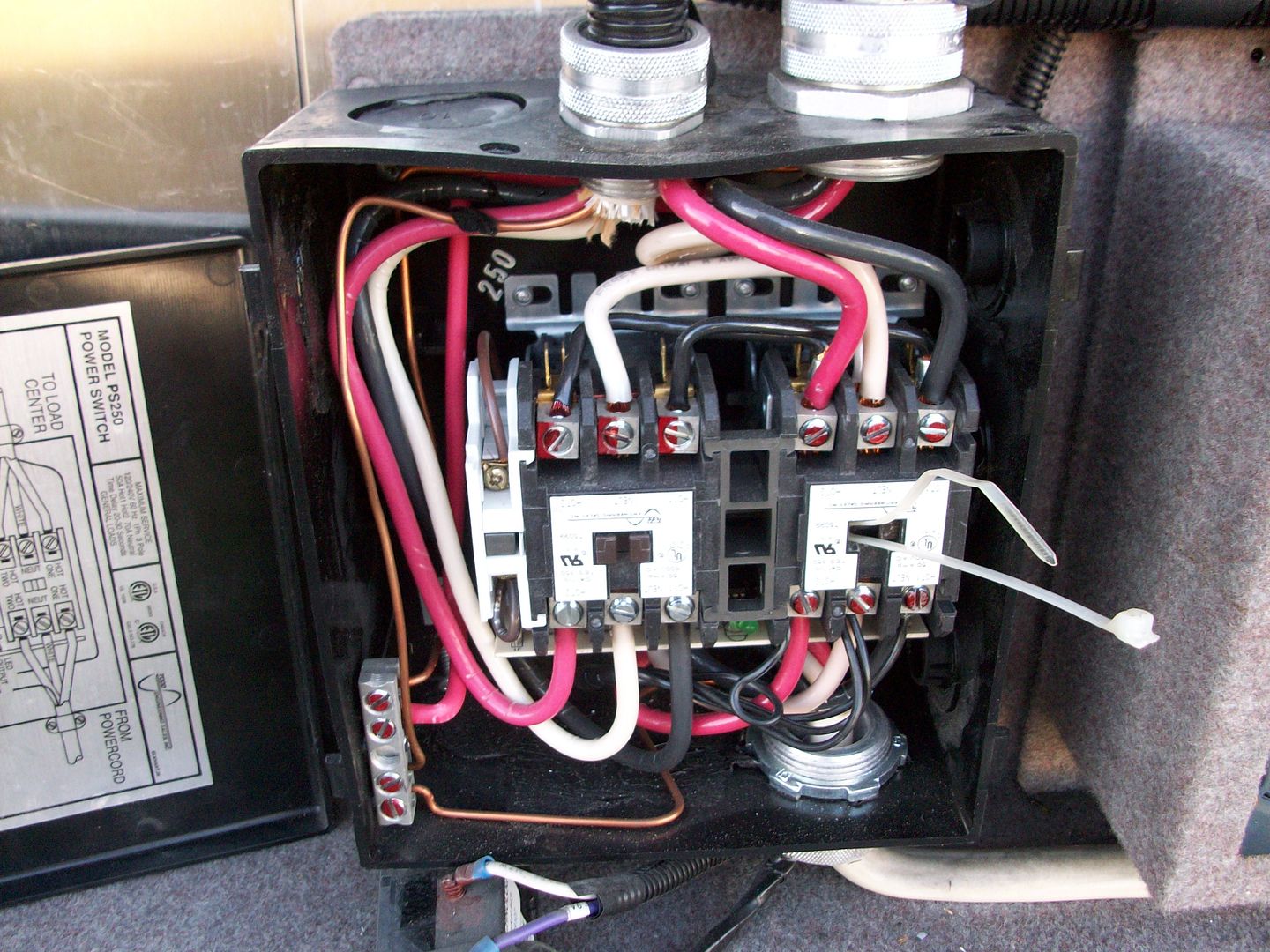 Now a pic of the new unit: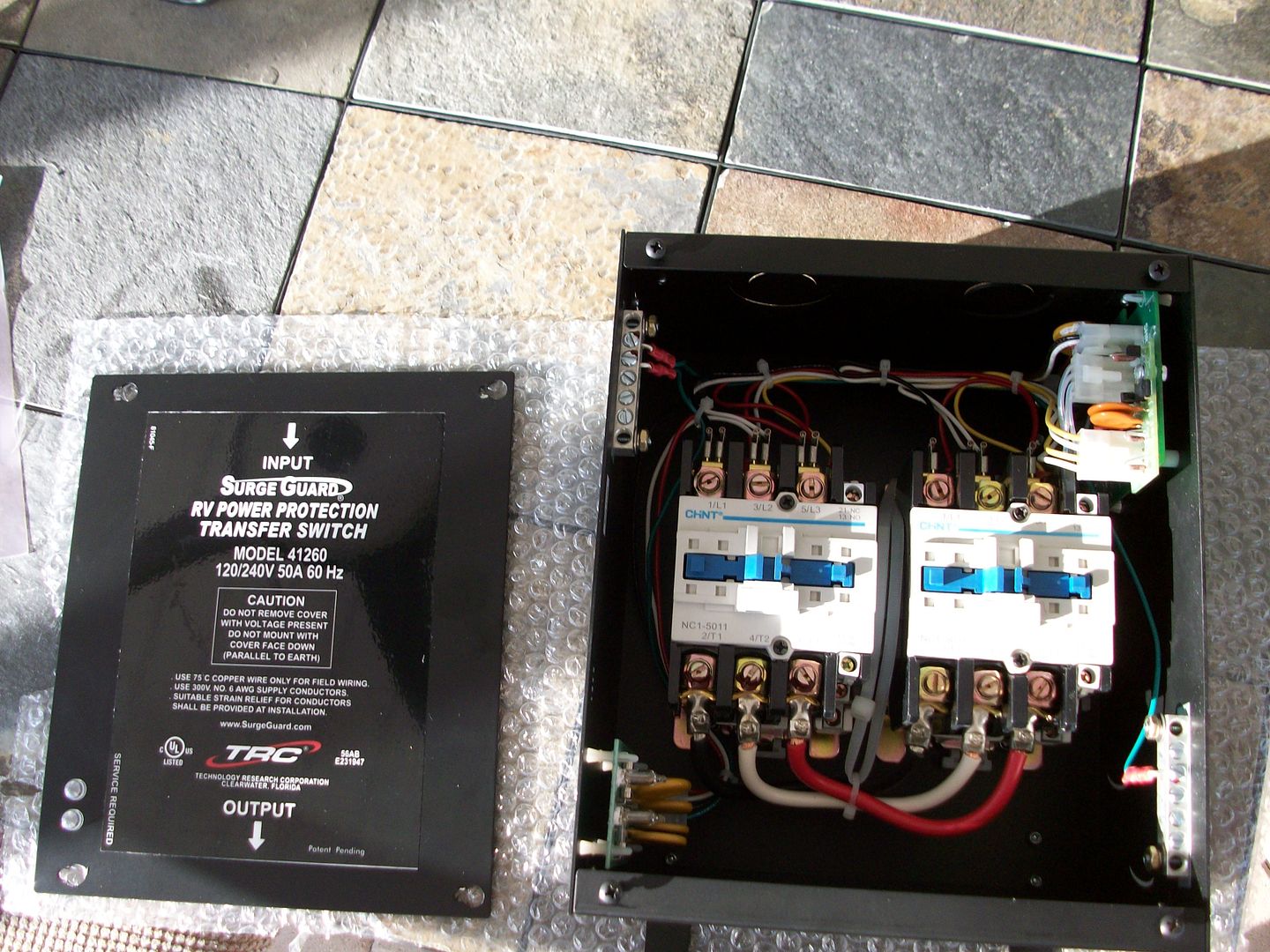 It's much larger and has a sturdy metal box. The contactors are huge and look much more up to the task. I plan to swap out tomorrow and will post the pics.
Formerly: 1997 Barth Monarch
Now: 2000 BlueBird Wanderlodge 43' LXi Millennium Edition DD Series 60 500HP 3 stage Jake, Overbuilt bike lift with R1200GS BMW, followed by 2011 Jeep Wrangler Unlimited,
"I haven't been everywhere, but it's on my list."